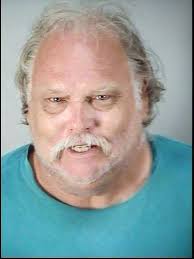 A man from Leesburg, FL has been arrested after Lake County police say he lured three children into his vehicle.
David Richard Kyle-56 was arrested after Groveland Police received complaints of a suspicious man in the area of Lake David trying to pick up children.
A short time later, police located Kyle's vehicle and initiated a traffic stop.
Upon questioning, Kyle admitted that on numerous occasions he had picked up children and took them to his home.
Luis Hernandez, a Groveland resident said, "In the eight years I've been living in Groveland, I never experienced anything like that. So this is all new to me and now that I'm aware of it, I'll be more careful with my children and be more vigilant."
Kyle's neighbors say that he kept to himself, but overall was a pretty good neighbor.
At least three children were victimized by the suspect ranging in ages from 9 to 12-years-old, said investigators.
The charges Kyle faces are; two counts of interference with child custody, two counts of false imprisonment, two counts of luring or enticing a child, and one count of aggravated stalking.
Investigators say that in the home they found a backpack with rags, rope, and duct tape inside, but what happened in Kyle's home on Sunday remains a mystery. Lt. John Flinn of the Groveland Police Department said, "The backpack was a little suspicious to us, the items contained in that backpack really raises our awareness that most likely this person was planning something far more dangerous."
The criminal history of Kyle shows arrests for kidnapping and luring-enticing dating back to the 1970's.
Investigators are working with other agencies across the state to see if other cases connect to Kyle as they believe there may be more victims.
Kyle remains in the Lake County Jail with a bond of $7.5 million.
If you or anyone you know are a victim or have any information that could help with the case please call Groveland Police at (352) 429-4166, Lake County Sheriff's Office at (352) 343-2101 or the Central Florida Crimeline at (800) 423-TIPS (8477).