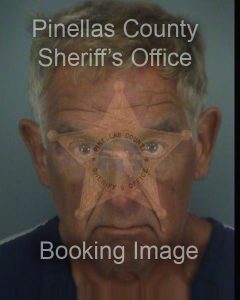 Pinellas County — A 71-year-old man is in jail after Clearwater police say he sexually abused a disabled teenager.
It was at Sand Key Park where police arrested Robert Eugene Mullins,71, for the alleged sexual molestation of a 16-year-old boy who has cerebral palsy.
After the boy's father walked away from the immediate area with his other child is when authorities say Mullins approached the teenager and began to rub tanning oil all over his body, including the boy's genitals.
Mullins only stopped when he realized other beach goers were watching what he was doing to the boy.
The father then returned to the area and called police.
The family is from Germany and reports say the boy speaks very little English.
According to investigators, Mullins gave police an address which is located in Gettysburg, PA., but say he lived in Largo earlier this year.
Mullins was booked into the Pinellas County jail on one charge of lewd and lascivious battery on a disabled person.
He was arrested back in June of 2013 for DUI.
Mullins is currently in jail on a $10,000 bond.