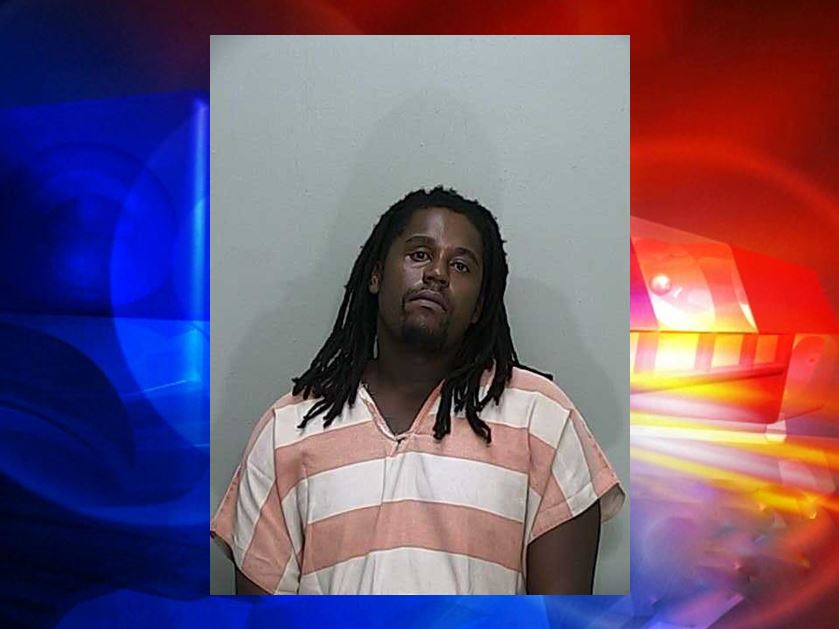 Ocala, Florida — A man was arrested after Marion County sheriff's deputies say he fired several shotgun rounds into an occupied home.
The incident happened on Northeast 172nd Place, Ocala.
The victim told deputies that he and the suspect, Kevin Cornelius Mitchell, 30, had been working on a fence earlier in the day.
According to reports, Mitchell had also been drinking heavily.
After working on the fence, Mitchell and his girlfriend left the victim's house.
For unknown reasons, Mitchell later returned to the victim's home. The victim said he knew Mitchell had returned because he could hear the car stereo as he pulled up into the driveway.
The victim then opened the front door to his house and saw Mitchell standing in the front yard.
When the victim asked Mitchell what he was doing, Mitchell raised a shotgun, pointed it at the victim, and fired.
The round struck the side of the front door where the victim was standing.
Deputies reported that the victim then closed the front door and ran toward his bedroom. Mitchell then fired another round directly into the front door.
The victim stated that he looked out the window to see if Mitchell had left, and that's when Mitchell fired a third round at the window.
According to the arrest affidavit, Mitchell then fired a fourth round, returned to his vehicle, and fled the scene.
The victim then retreated to his bedroom and called 911.
At the scene, deputies found four spent 12 gauge shell casings and observed four holes in the home that were consistent with a shot from a shotgun.
Mitchell was later found at his house, located at 4329 Northwest 22nd Avenue, Ocala, and arrested. He would not give a statement and refused to cooperate with the deputies.
He was charged with Aggravated Assault with a Deadly Weapon, Possession of a Weapon by a Convicted Felon, Use of a Firearm during a Felony, and Firing a Weapon into an Occupied Dwelling.
His bond was set at $45,000.
Mitchell has previous arrests for Grand Theft Auto (x2), Burglary (x2), Grand Theft (x2), Flee and Elude Law Enforcement (x2), Violation of Probation (x2), and Operating an Unregistered Vehicle.
Investigators do not know why Mitchell fired into the home.
The victim was not injured during the shooting.