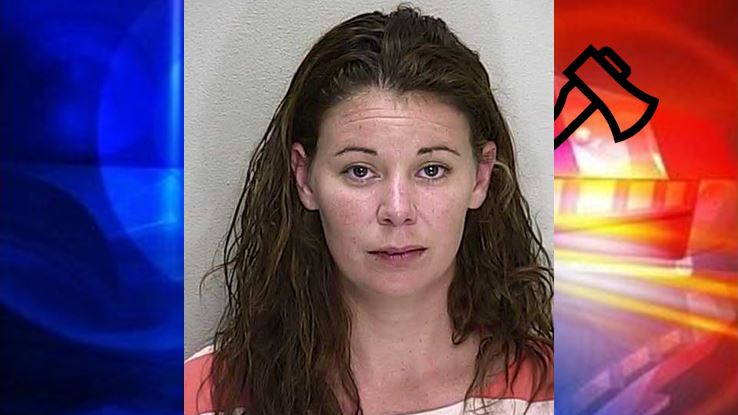 Ocala, Florida — A woman attacked her man early Thursday morning after he denied her sex.
The man, whose relationship to the suspect was not disclosed, stated that Leslie Mills, 26, had gone out drinking while he stayed at home.
The man stated that she was still out drinking when he left for work and later returned.
According to reports, while the man was sleeping, Mills arrived home and tried to have sex with him.
The man told police that Mills repeatedly asked him to engage in sexual activities with her, but he refused.
At one point, the man said he left the bedroom and went out to the couch.
A short time later, Mills went out to the couch and got on top of the man. He then got up, retreated to the bathroom, and locked the door.
That's when Mills retrieved a hatchet and began beating on the bathroom door until she was able to gain entry.
According to reports, Mills entered the bathroom and raised the hatchet as if she were going to strike the man.
The man caught the woman's arm in an attempt to remove the hatchet from her hand.
During the struggle, she bit him on his left bicep.
Once the man had control of the hatchet, he ran out of the house and called 911.
He told police that he feared for his life during the altercation.
Mills was arrested and charged with Aggravated Assault with a Deadly Weapon and Domestic Battery.
State records did not show any prior arrests for Mills.