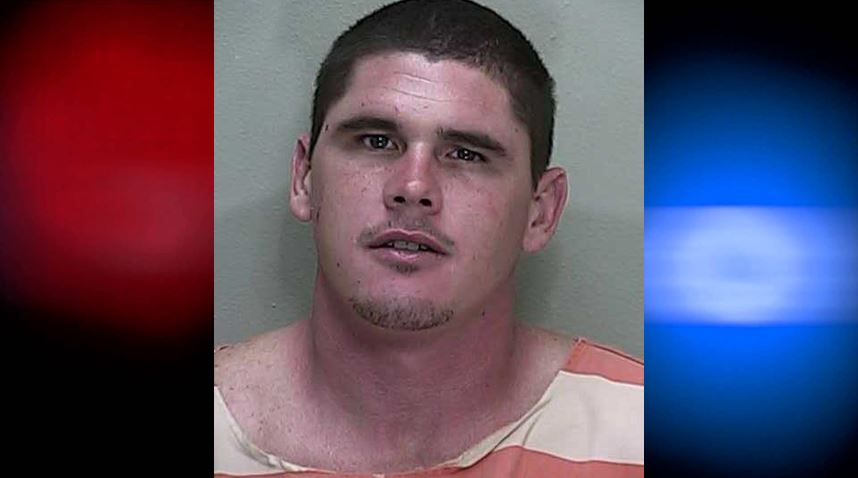 Ocala, Florida — A pregnant, domestic violence victim found herself acting nicely toward her abuser in order to give herself a chance to escape.
The victim stated that on November 16, she woke her boyfriend, Christopher John Smith, 24, up for work and he became angry.
According to reports, Smith began to shout at the victim when all of a sudden he snatched the victim by her hair and dragged her into the living room.
The victim told Ocala police that she ran into the kitchen to get away, but Smith followed her. She said she kept apologizing to Smith hoping he would leave her alone.
Ocala police stated that during the argument, the victim told Smith that she wanted out of the relationship.
Smith then grabbed a knife, pressed it against the victim's belly, and threatened to kill her, the baby, and the victim's entire family if she left him.
The victim stated that she then began to be cordial toward Smith until he left for work.
When Smith left, the victim fled the residence.
Police stated that the victim had severe bruising all over her arms and legs from where she had been previously beaten.
Smith was located and arrested on November 16. He denied striking his girlfriend.
Smith was charged with Aggravated Battery on a Pregnant Female and Aggravated Assault with a Deadly Weapon. He was released from the Marion County Jail on November 19, on a $20,000 bond.
On December 2, Smith made contact with his girlfriend and attempted to strangle her to death.
Smith's bond was revoked and he was charged with Contempt of a Domestic Violence Injunction Protection Order and Domestic Battery by Strangulation.
Smith is being held at the Marion County Jail without bond.
His next court date is slated for December 19.
Smith has previous arrests for Tampering with Evidence, Dating Violence, and Possession of Marijuana.