[Submitted video]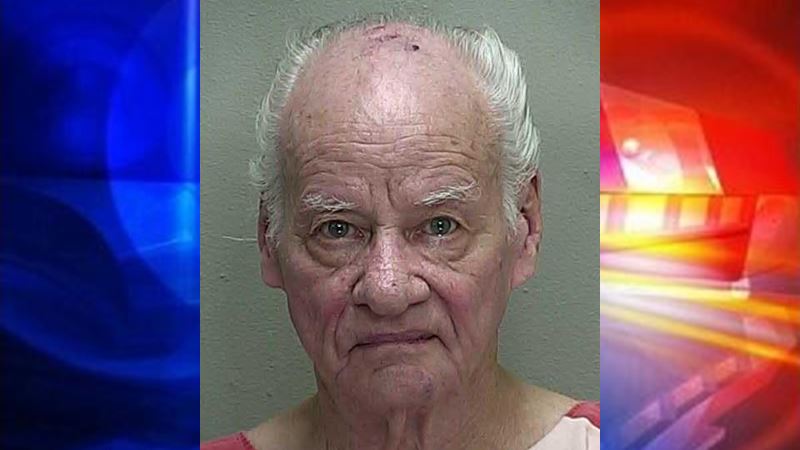 Ocala, Florida — An Ocala man who struck a woman in the head with a metal baton is being held without bail pending his next court date.
On Friday, Ocala police responded to the Wells Fargo Bank, located at 1399 Northeast 25th Avenue, in reference to an assault.
Medics were already on the scene treating the woman for her injuries by the time police arrived.
When police arrived, they spoke with the victim's husband, Michael Peters. Peters told police that he had received a call from his wife, Angelia Clifton, who told him there was a problem in the parking lot of her work.
When Peters arrived, he said he saw his wife staggering through the parking lot with blood running from her head.
Clifton stated to her husband that, "The guy who just left in the green Camaro hit me in the head with some sort of pipe."
At least five witnesses on the scene told police that Clifton had been struck in the head with an expandable baton, also known as an ASP.
Peters searched for the Camaro and found it at 2771 Northeast 3rd Street. He then confronted the suspect, later identified as Leroy Riling, 77.
During the conversation, Riling told Peters that, "Your wife deserved to get hit."
At the hospital, Clifton told police that as she had pulled into the parking lot of Oakbrook Plaza, a green Camaro was speeding through the parking lot and nearly hit her car. She said she then stopped her vehicle to let the Camaro drive by.
However, the driver of the Camaro did not pass by. Instead, Riling got out of his car and walked up to Clifton, who was still seated in her vehicle. Immediately after approaching the driver's window, Riling struck the window with the baton.
According to reports, Clifton then exited her vehicle and confronted the man. It was at that time he grabbed her by the throat and pushed her up against her car.
Clifton said that as it was happening, she could hear her co-workers running to her rescue in the background, and the man let go and shook the baton at her. She said the man then expanded the baton and struck her in the back of the head.
Police located the green Camaro at 200 Northeast 71st Court, where Riling was arrested.
He was charged with Aggravated Battery with a Deadly Weapon.
Riling's next court appearance is scheduled for October 13, 2015.