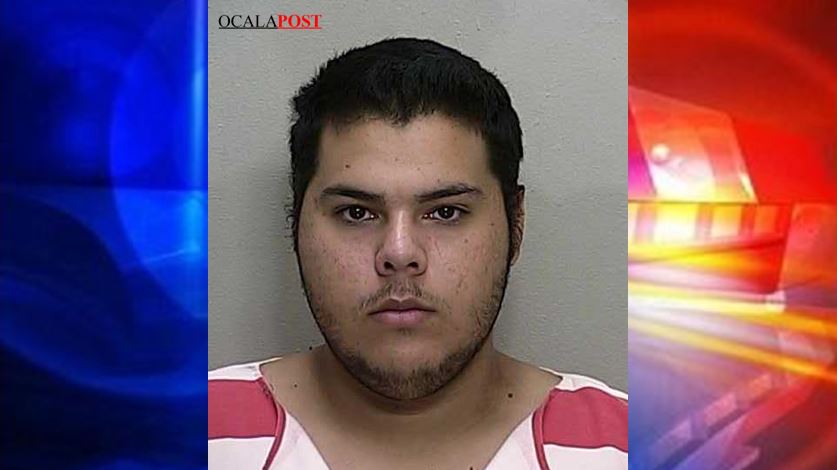 Ocala, Florida — An Ocala man was arrested Thursday after Ocala police were notified by Homeland Security that he had been exchanging nude photos with a 13-year-old boy in New Jersey.
During the course of the investigation, it was discovered that Andrew Antonio Davila, 20, had multiple pornographic photographs depicting young children in his possession.
Detectives said that Davila had actually been caring for the children as a babysitter.
According to OPD, all of the children were males younger than 12.
Detectives said that when they confronted Davila at his home, located in the 2700 block of Southwest 17th Circle, Ocala, he confessed to molesting the children.
Davila was arrested and charged with Lewd or Lascivious Molestation of a Child Under 12 Years of Age (x4).
He is being held at the Marion County Jail without Bond.
If you think your child may have been in contact with Davila, please call the Ocala Police Department at 352-369-7000, Crime Stoppers at 368-STOP,  or text 274637 using keyword 368-STOP.  Tipsters can also visit www.ocalacrimestoppers.com. Anonymity is guaranteed.