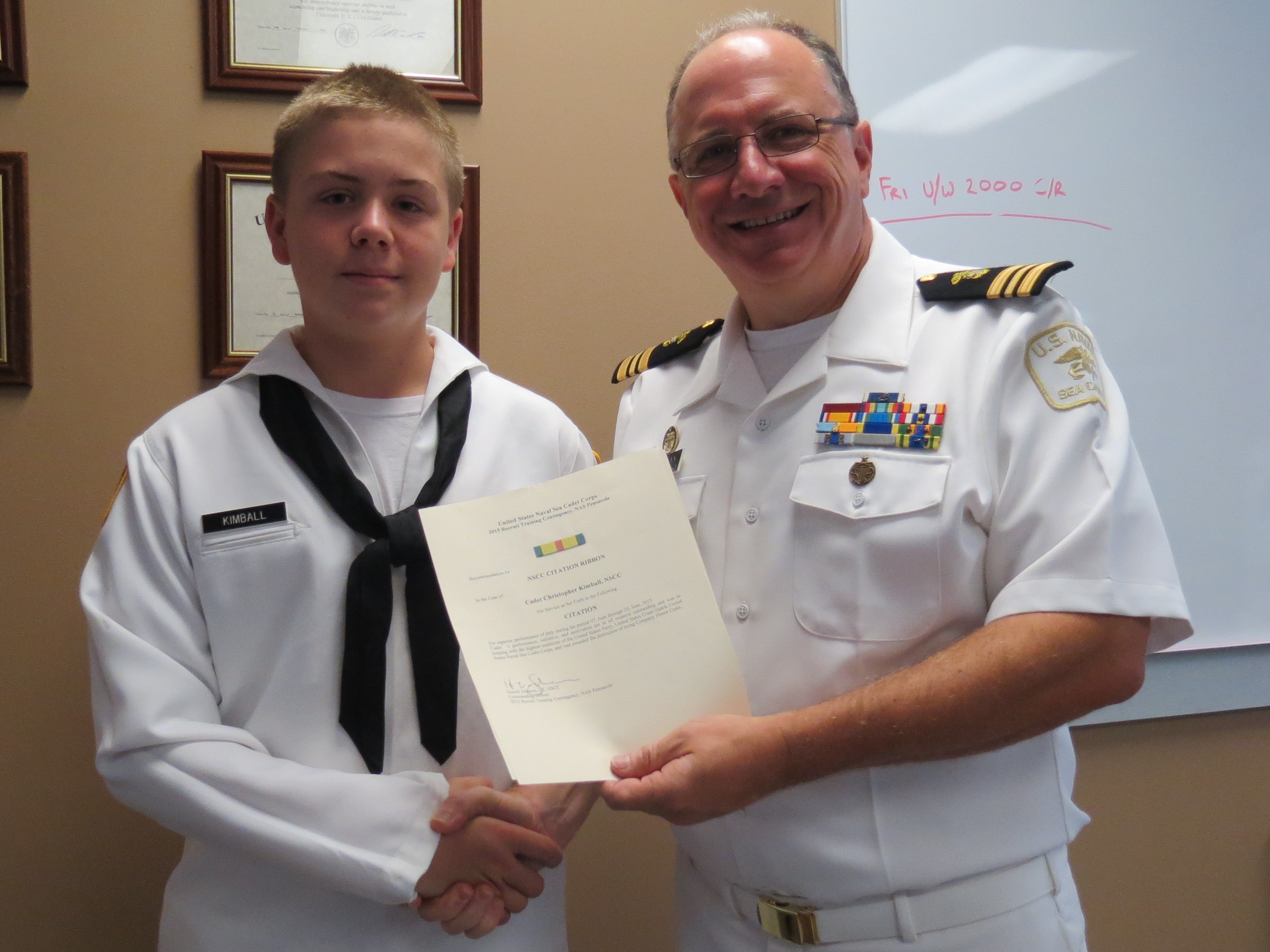 Ocala, Florida — Seaman Apprentice Christopher Kimball, 14, a Marion County resident and member of the Manatee Division of the Naval Sea Cadet Corps, recently graduated from recruit training.
The two week exercise was held at Naval Air Station Pensacola in Florida.
Cadets participated in physical training, drills, inspections, and course work.
"The recruits got to stay in barracks on base at the end of the airfield so we heard the planes fly over at all hours," Kimball said. "Touring the USS Independence was a highlight of the event."
Early in the training, Christopher developed blisters on his feet that ended up infected, but with appropriate medical attention he stuck with it and powered through for the duration. This went a long way to impress the officers and helped him earn Company Honor Cadet. The citation notes that his "performance, initiative, and motivation are in all respects outstanding."
Among fellow cadets, instructors, family, and friends, cadets proudly graduated from boot camp and are now eligible to participate in over 60 different Advanced Training Exercises based on jobs found in the Navy and Coast Guard.
Manatee Division meets at Station Yankeetown and learns about Naval Service. The Sea Cadet Corps is a youth organization for Americans 11-17 years old.  For more information, call the Commanding Officer LT Todd Dunn at 352-212-5473 or visit them online at www.manateediv.org.