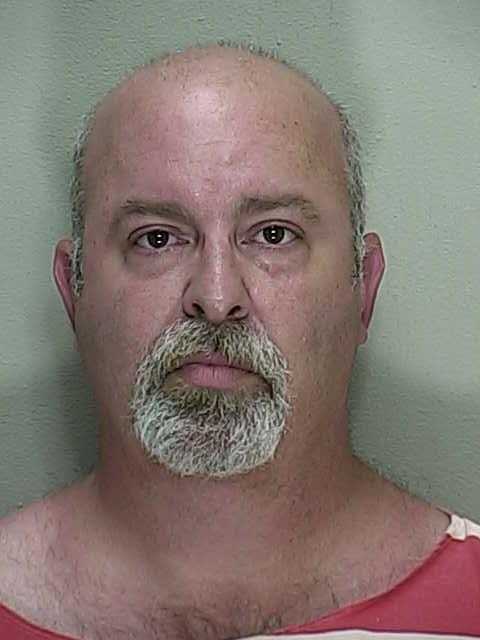 Ocala, Florida — A local locksmith was arrested after a mother discovered that her now 13-year-old daughter had been sexually abused by the 45-year-old.
The Marion County Sheriff's Office says that John Henry Rapp, a locksmith from 2 in 1 Locksmith, located at 5555 South Pine Avenue, Ocala, was arrested and charged with 11 counts of pornography.
The abuse was discovered when the victim's biological father found two fake Facebook accounts that his daughter had been using.
The mother confronted her daughter, who stated that Rapp had created the pages for her. The victim then told her mother about the abuse.
When the mother was questioned by detectives, she stated that the victim had stayed the night with Rapp on several occasions. She also stated that there had been an incident approximately two years ago where Rapp slapped the victim on the butt in a flirtatious manner; however, she stated that she did not think anything of it at the time.
The victim told investigators that it started when Rapp told her he would give her a candy bar if she would do something for him in return.
According to reports, the abuse took place in the Rapp's home and his warehouse.
The victim stated that Rapp would take her to his warehouse, where she would pose nude in various positions for him. She stated that on one occasion, she sat on Rapp's lap while he watched pornography on the popular website, PornHub.
According to reports, during the incident, Rapp digitally penetrated the victim.
Detectives stated that Rapp also rubbed his penis on the victim's vagina.
The victim told detectives that Rapp used a small black camera to take photos of her and that, she believed he kept it in a filing cabinet inside his warehouse.
After obtaining a search warrant, detectives found the camera and multiple thumb drives, which contained images of the victim.
Rapp was charged with Sexual Assault on a Victim Under 18, and Possession of Child Pornography (x 11).
He is being held without bond. Rapp's next court date is scheduled for September 20, 2016.
Even though detectives found physical evidence that Rapp had sexually abused the victim, he has denied any wrongdoing.
Rapp's relationship to the mother or the victim was not disclosed.
If you have information about other children Rapp may have been in contact with, contact the Marion County Sheriff's Office at 352-732-9111, Crime Stoppers at 352-368-STOP, text a tip to 274637 using keyword 368-STOP, or visit www.ocalacrimestoppers.com. Anonymity is guaranteed.