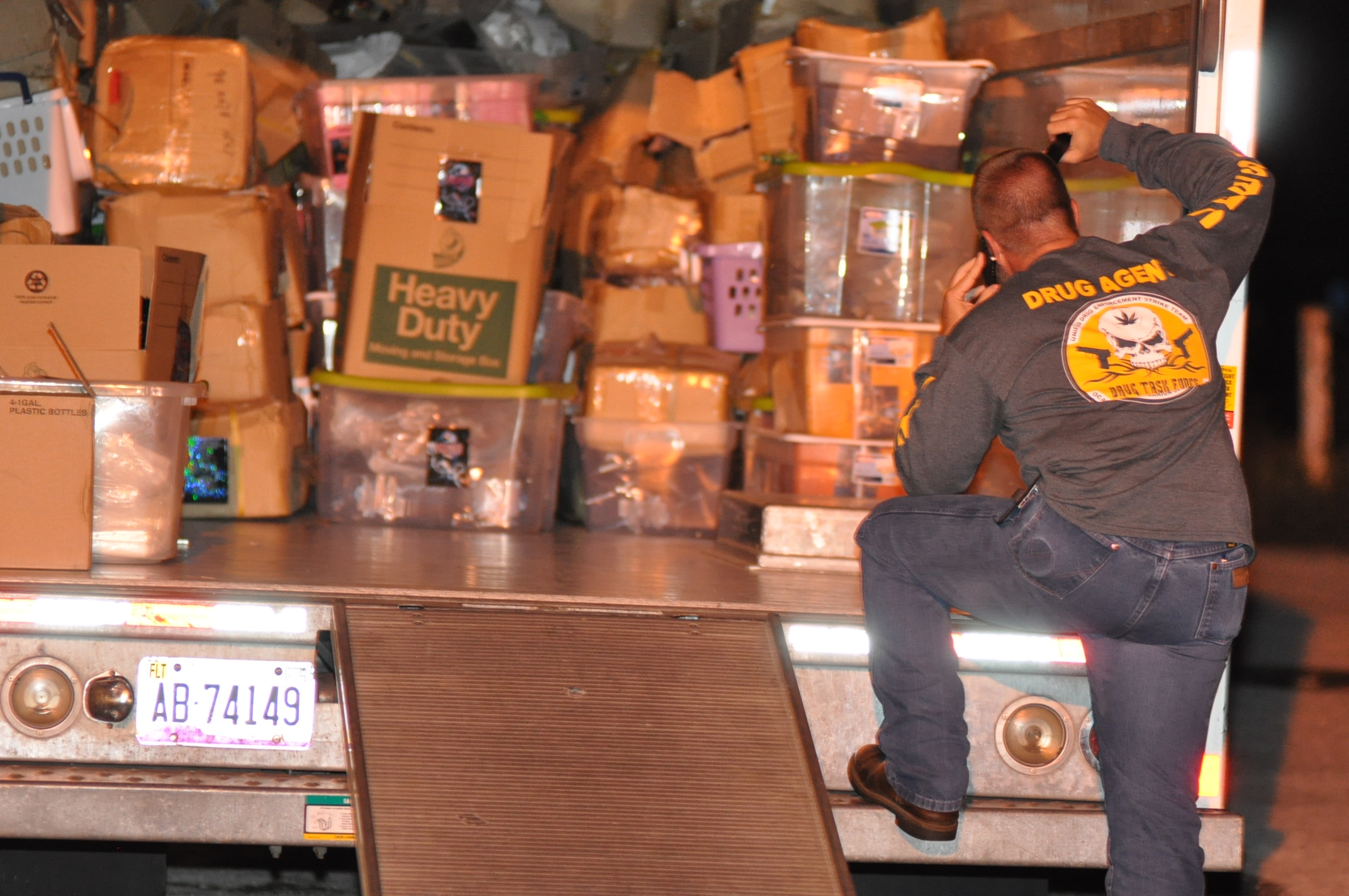 Deputies raided a doughnut shop, and it wasn't to enjoy the powdered treats.
An anonymous tip has led to a large drug bust and the arrest of three men in Dunnellon.
The Marion County Sheriff's Office received a tip around 7:30 p.m., Monday, September 16, 2013, from an anonymous caller who provided details about K2 being manufactured and stating that men were loading the synthetic marijuana into a moving truck.
Patrol units arrived at the closed doughnut shop located at 10155 Southwest County Road 484, and observed a man later identified as Fares M. Rabah, 41, exiting the back of a U-haul truck. Rabah was asked why he was there at the business and he told deputies that he was picking up empty packages of K-2 and was going to deliver them to Tampa.
Deputies asked Rabah if there was anyone else with him and he advised deputies that he had two friends who were inside the business, at which time Rabah gave deputies permission to enter the building.
According to authorities, once inside the building deputies made contact with two more men indentified as Ahmed H. Mohsin, 36, and Ahmad Khale Ahmad Warayat, 27. The deputies observed next to a pool table, multiple Ziploc bags containing packages of synthetic marijuana along with plastic table work stations which had containers with K-2 inside.
The Unified Drug Enforcement Strike Team was called out to the location, where it was then learned that the building was being used as a large scale manufacturing location for the synthetic marijuana known as K-2.
Inside the building agents discovered several bales of synthetic marijuana, scales, empty packages, cases of acetone, concrete mixers used to mix the product and more than 11,600 prepared packages of K-2. There were also several containers holding finished product waiting to be packaged as well as unfinished product waiting to be mixed.
Synthetic marijuana is an extremely dangerous mixture of illegal chemicals and ingredients sold in stores targeting young people, with bright colorful packaging that often features cartoon characters.
Florida's Attorney General Pam Bondi has described the drugs as "more lethal than cocaine."
All three men were arrested on one count each of Possession of a controlled substance and one count each of possession of drug paraphernalia.
They were booked into the Marion County Jail and are being held without bond.
[Voices Have Been Changed]