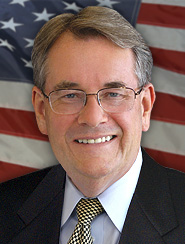 Over the past few weeks, I have listened to a growing number of Northwest Floridians who have strong opinions about the medical use of cannabis, or marijuana. In the grocery store, in church, in the emails I receive and during my door-to-door neighborhood walks, folks are sharing their questions and concerns.
Part of the reason the issue is being talked about is that cannabidiol (CBD), a non-euphoric ingredient in some marijuana plants, has been found effective in helping children suffering from violent seizures associated with severe epilepsy. This substance is called "Charlotte's Web" and it is not the marijuana that is smoked recreationally to create a "high."
Parents of children with frequent and severe seizures recently brought their sons and daughters to a hearing before the House Criminal Justice Committee. One of the dads from our area is a former law enforcement officer and now a respected lawyer. His wife is a nurse. If they were to even possess the CBD that would ease their child's profound and perhaps fatal suffering they would be breaking the law. So they are caught – between the life of their child and their respect for the law.
As a father myself, I am unwilling to require these parents to be criminals in order to get treatment for their children. As the father of Representative Matt Gaetz, I am proud of my son for his political courage in fighting for these families as they fight for their children's' lives.
This past week, Matt has received the support of Speaker Weatherford to introduce a stand-alone bill (HB 843) to decriminalize this non-euphoric CBD solely for the purpose of helping these children with medical conditions that cause seizures. Today, a group of Republican Senators led by Senator Rob Bradley filed a companion bill in the Senate, SB 1030. To become law, this legislation will have to pass both House and Senate committees and earn the votes of a majority of legislators on the floor as well as the Governor's signature. As your senator, I will support this legislation as it moves through the committee process and I will vote for it should it reach the Senate floor.
I recognize the position Matt and I have taken may be controversial in the minds of some of our Northwest Florida neighbors. It has taken time and prayer and struggle for me to arrive at my position. I respect those with differing points of view. Regardless of your opinion, I hope you will call, write, email or contact me with your questions, concerns or criticisms.
Let me assure you that my support for compassionate use of CBD in these extreme cases is far different from the marijuana constitutional amendment being sponsored by trial attorney John Morgan in an effort to generate voter turnout for his employee, Democrat gubernatorial candidate Charlie Crist. That constitutional amendment misleads the public into a broad-based legalization of euphoric marijuana going far beyond acute medical justification.
Respectfully,
Senator Don Gaetz