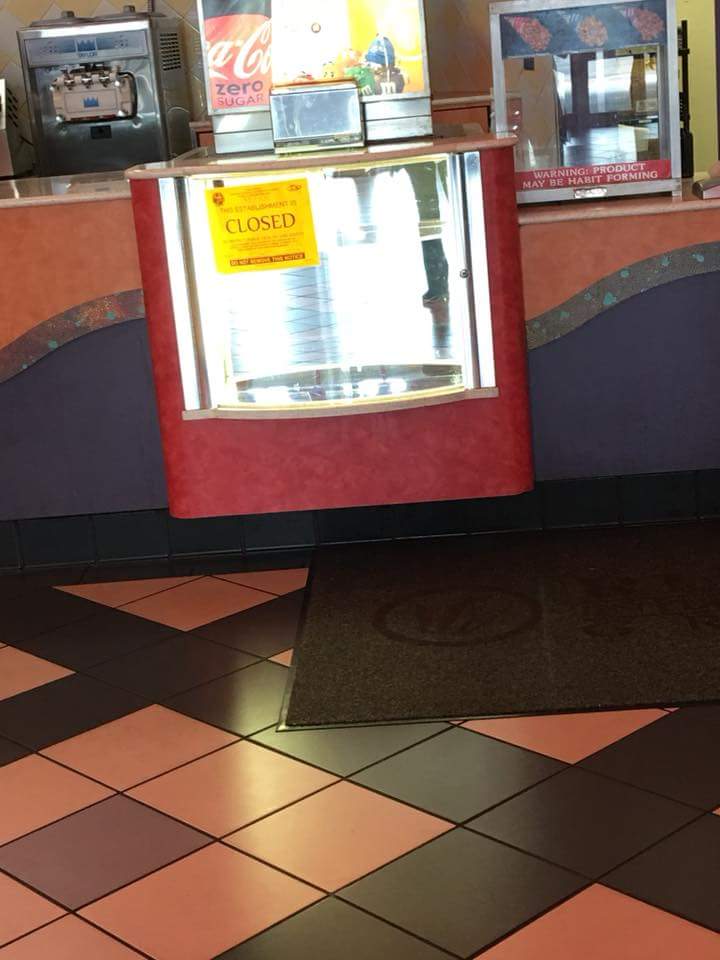 The Florida Department of Business and Professional Regulation Thursday closed down the Regal Hollywood Stadium 16 & IMAX theater concession stand.
The theater is located at 2801 SW 27th Ave, Ocala.
According to the report, the inspector found approximately a dozen live roaches while he was present.
The report states that one of the live roaches had an egg sac attached to it.
The roaches were found in the area of the concession stand where food preparation takes place.
In addition to the live roaches, the inspector noted that there was a black and green moldy-like substance in the ice machine, roach droppings around the sink, and dead roaches on the floor in the prep area of the kitchen.
The inspector was also concerned about opened outdated food and a faulty freezer.
The report states, "Commercially processed ready-to-eat, potentially hazardous (time/temperature control for safety) food opened and held more than 24 hours not properly date marked after opening. No date mark on hotdogs in reach in cooler."
The inspector initially visited the concession stand on July 26. At that time, he was told that the hot dogs were "opened yesterday." When the inspector returned on July 27, he shut it down.
The inspector said that the concession stand will remain closed until the issues have been corrected.
At this time, Hollywood 16 management has not made any plans to lower ticket prices.
Please follow and like us: