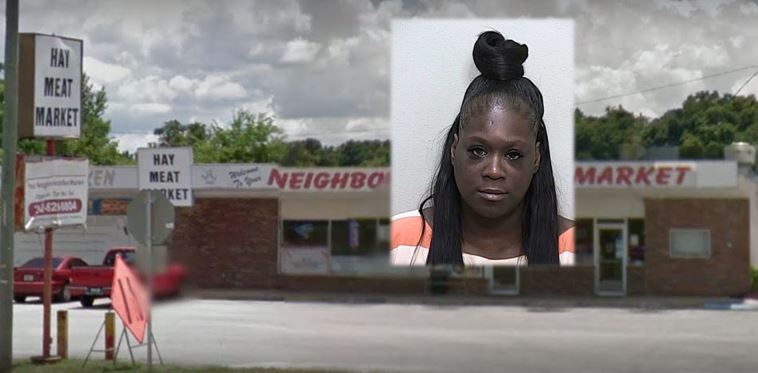 A second woman was arrested after a March 4, federal search warrant was served on the Hay Meat Market, by the U.S. Department of Agriculture.
Agents say Liteasha Marquee Johnson, 36, enter the Hay Meat Market on January 6, and charged $455.85 to her EBT, but left the store with only a few items.
On February 11, Johnson charged $263.35 to EBT card, and again, left the store with a few items.
Agents reported that Johnson had a small brown paper bag in her possession each time she left the store.
The store's owner, Soriany Lim, previously told investigators that she would place cash inside of brown paper bags and give it to the customer after each EBT transaction had been completed. Investigators said that Lim had been paying customers 50 cents per dollar for EBT benefits.
Agents confronted Johnson at her residence, however, she denied receiving cash in exchange for EBT benefits.
Agents then showed Johnson surveillance photos, at which time she acknowledged it was her in the photos. Johnson continued to deny that she ever sold her EBT benefits and told agents that she did not wish to speak with them.
USDA agents left her property, but returned with a warrant.
Johnson was arrested and charged with two counts of Public Assistance Fraud.
Johnson has previous arrests for Driving on a Suspended Driver's License (x7, Habitual offender), Providing False Name to Law Enforcement, Criminal Mischief with Property Damage, Resisting Arrest, Attempting to Flee and Elude Police, Battery, and Felony Criminal Mischief.
Marcia Michelle Mason, 39, was the first to be arrested following the search warrant at the Hay Meat Market.