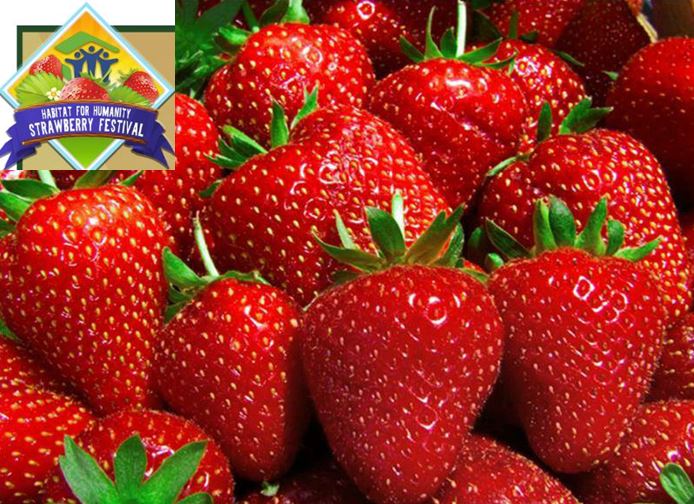 Ocala, Florida — Habitat for Humanity will host its 4th Annual Habitat Strawberry Festival event, which is scheduled for Saturday, March 4, 2017.
This is Habitat for Humanity's signature event.
All proceeds will benefit the construction of a new home for a deserving, qualified family.
Last year, 30,000 people attended the event. Development Director Joanne Black said the organization is anticipating even more for 2017.
Festival activities include; a Kids Zone, pet contest, lip sync competition, pie eating contest, Cote will perform as Elvis, One Flite Up Band will perform, car show, Burnyzz Dragster will be on display, BMX tricksters will perform three shows, and the Marion County Beekeepers will educate the public on bees. Also, a volunteer will wear a bee beard.
Festival hours are from 9 a.m. to 5 p.m., at the McPherson Complex, located at 601 Southeast 25th Avenue, Ocala.
For more information, or to register as a vendor, call 352-351-4663.