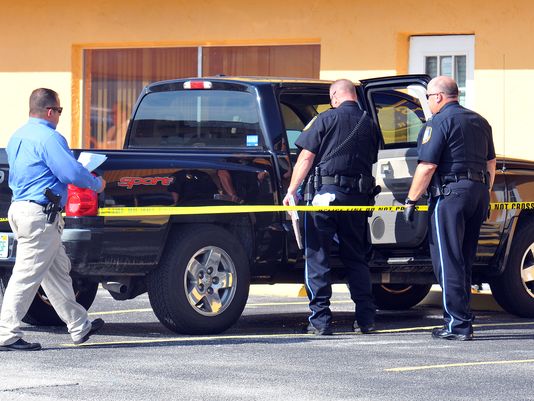 Rockledge, Florida — On June 16, 2014, a father arrived at the Fraternal Order Police around noon to begin his work shift.
Rockledge police said at around 4:45 p.m. they received a call about a 9-month-old child that was unresponsive after the father opened his truck and discovered his 9-month-old daughter inside. She was still strapped into her car seat.
According to police, the outside temperature was 89 degrees around noon. And according to experts, the temperature inside the truck most likely reached between 120-130 degrees during the late afternoon hours.
Witnesses told police they could hear the father screaming in horror when he realized his daughter was still strapped into her car seat, so they called 911.
The father was supposed to drop his daughter off at daycare, but had so much on his mind he forgot to do so, said police.
The little girl was in the truck for nearly five hours police said.
Lieutenant Donna Seyferth with the Rockledge Police Department, said officers that arrived on the scene desperately tried to revive the girl while waiting for paramedics. She said once paramedics arrived they attempted every measure they could, but unfortunately the 9-month-old could not be revived.
Rockledge police are calling this incident a horrible tragic accident.
Detectives said they have not yet filed charges against the father but the investigation is ongoing.