Tallahassee, Florida — Panic swept through the Florida State University library Thursday when a rampaging gunman shot three people before being killed in a hail of police bullets, police said.
The library was packed with students, who were cramming for final exams.
More than 300 students scrambled for exits or ducked for cover when the shooting began at Strozier Library. Officers responding to 911 calls confronted the gunman and ordered him to drop his weapon, Tallahassee Police spokesman Dave Northway said.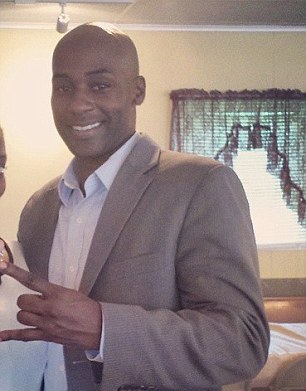 The shooter, Myron May, who graduated from Florida State before attending Texas Tech University's law school, is said to have been having financial trouble.
His Facebook page showed he was anti-government. May, as do millions of people, also believed that Google conspires with the FBI in spying tactics. He also thought the government was using synthetic mind reading technology.
Police said it appears that May was physiologically disturbed, but said they have no idea why he chose to open fire in the FSU library.
One victim was hospitalized in critical condition and another in good condition, a spokesperson for Tallahassee Memorial HealthCare said. A third person was grazed by a bullet and was treated at the scene and released.
Student Jason Derfuss said he had just left the library after checking out a few books he needed for some research. He said as he was walking away, he heard the shooter fire his gun behind him. Derfuss said he didn't want to face the fact it was a gun being fired behind him, but turned around and saw the shooter fire at two people. Derfuss said he then took off running.
Derfuss did not realize he was a target until he had returned to his dorm room and found a bullet hole in his backpack. The books that he had checked out moments earlier saved his life. The pictures taken by Derfuss clearly show the bullet markings and the path it took after being fired at him.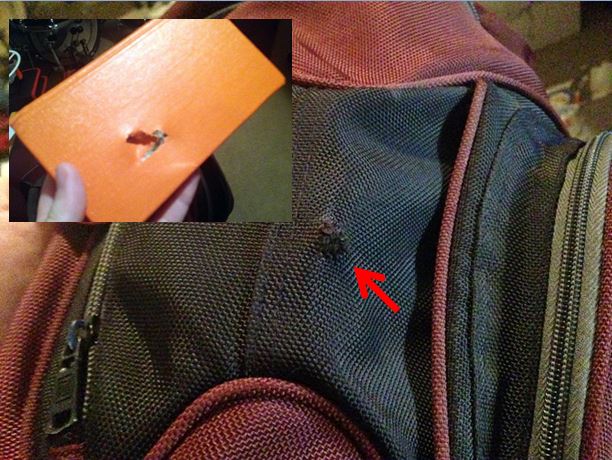 May fired more than 30 rounds during his shooting spree.
According to police, between 50 and 70 officers responded to the scene. When May exited the building, he opened fire on police. Police then returned fire, and May was killed.
Police said it could take days to piece all the facts together in this case.
Despite the tragedy, some used it as an opportunity to crack jokes at the football team via social media.
Marisa Martin, an intern reporter for ESPNU Campus Connection, committed career suicide early Thursday morning after she made a horribly inappropriate comment about the shooting incident at Florida State University.
She tweeted: "Reported gunman on the FSU campus. Maybe he is heading for Jameis," a reference to Seminoles quarterback Jameis Winston. When criticized by other Twitter users for her comment, she defended her Tweet: "Since apparently I can't make a joke, in all seriousness, I hope everyone at FSU is safe & that the gunman is found. But I stand by my opinions."
After taking heavy fire, Martin later deleted her Twitter account and, via the Alabama Campus Connection Twitter feed, claimed that her account had been hacked while also issuing an apology.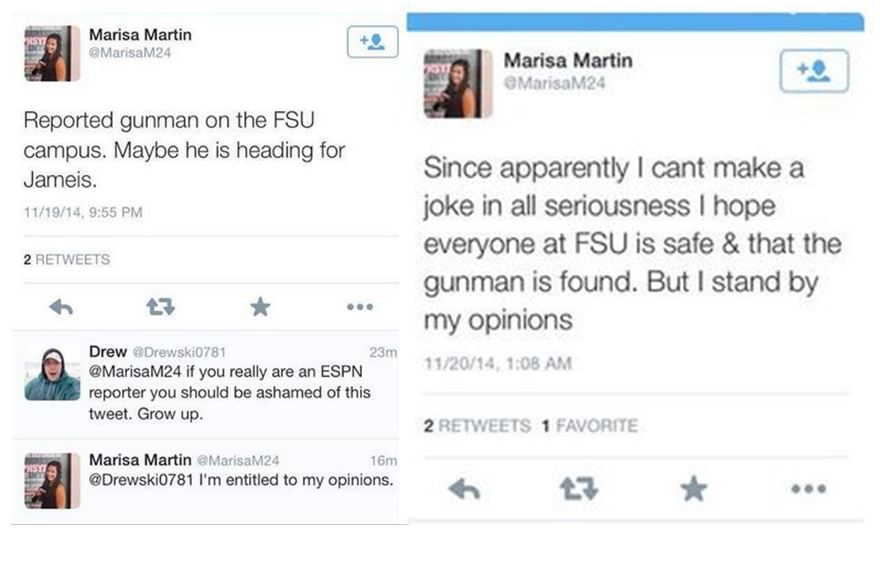 Sports analyst, Brandon Wilson, said, "I think it's horrible that people on social media are making anti-FSU and Jameis Winston jokes after the Florida State shooting. Your hatred of a football team shouldn't matter when something this serious happens."
In a statement, FSU President John Thrasher said the shooting was established as an isolated incident.
"The Florida State University community is extremely saddened by the shootings that took place early this morning at Strozier Library, in the very heart of campus," Thrasher said. "Our thoughts and prayers are with the families and loved ones of all those who have been affected… we are increasing security measures and providing a strong law enforcement presence on and around campus today."
The university's counseling center is providing support for students, faculty and staff. Anyone in need of services should contact the center at 850-644-2003.