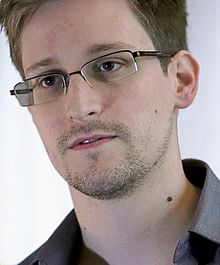 The Brazilian, Mexican, and French Government have recently lashed out against the U.S. Government for its continual use of illegal spying techniques. President Obama was at the brunt of most of the conversations.
According to reports leaked by Snowden, NSA illegally hacked former Mexican President Felipe Calderon's e-mail account which was also used by cabinet members.
Mexico's foreign ministry said in a statement on Monday October 21, 2013, "This practice is unacceptable, illegitimate, and against Mexican and international law." Adding they will push for a speedy investigation.
The ministry also said, "In a relationship between neighbors and partners, there is no room for the practices alleged to have taken place."
A Brazilian journalist by the name of Glenn Greenwald, obtained documents from Snowden and were released in a Brazilian news report.
The Brazilian and Mexican Governments was concerned the NSA and Obama were currently spying on their Presidents, but the Brazilian Government says the documents given to Greenwald by Snowden are very clear that the NSA had already carried out the spying and they were clearly bragging about it.
In other leaked documents it shows that the NSA intercepted over 70,000 phones calls from the French in a 30 day period.
Ambassador Charles Rivkin was summoned to the French Foreign Ministry in Paris after the details of the documents and spying tactics were printed in a French newspaper.
"These kinds of practices between partners, that violate privacy, are totally unacceptable," French Foreign Minister Laurent Fabius told reporters at an EU foreign ministers meeting in Luxembourg on Monday. "We must quickly assure that these practices aren't repeated."
President Obama tried denying the accusations, however the ministry says the documents are all the proof they need and the documents are clear proof of what kind of President, Obama really is.
Obama blamed the media, citing they twisted the facts, however Obama later said he would speak with the other governments, but this came only after Mexico, Brazil, and France reached out to Obama first.
U.S. President Barack Obama and French President Francois Hollande spoke Monday, according to a White House spokesperson.
Mexico and Brazil are expected to speak with the U.S. via diplomatic channels sometime in the future according to reports.
French citizens have greatly expressed their concerns about the NSA's spying tactics and want the spying to stop.
U.S. citizens have also expressed concerns, concerns that Obama and the NSA may cause a war over their spying tactics, and most praise Edward Snowden for blowing the whistle on the NSA.
Snowden's father released a statement saying he feels his son should get a Nobel Prize for doing what is right.