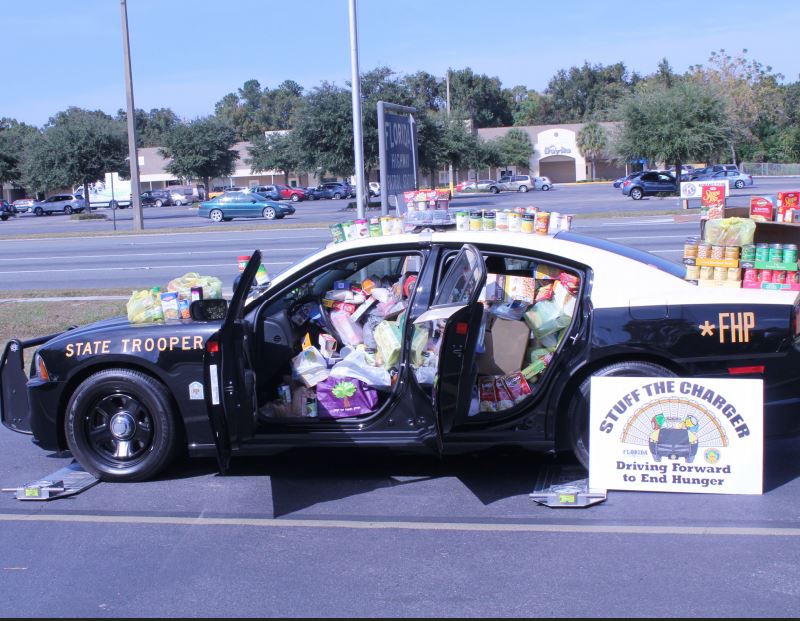 Tallahassee, Florida — What do Thanksgiving turkeys and Florida Highway Patrol cars (Chargers) have in common? They are both "stuffed" to feed Florida families for the holidays.
The Chargers were stuffed last week as part of the Florida Department of Highway Safety and Motor Vehicles' inaugural "Stuff the Charger" food drive.
Each DHSMV location across the state spent the past few weeks collecting non-perishable food items to help feed Florida families who are less fortunate this holiday season.
Last week, the donated food was loaded into the chargers and delivered to local food banks.