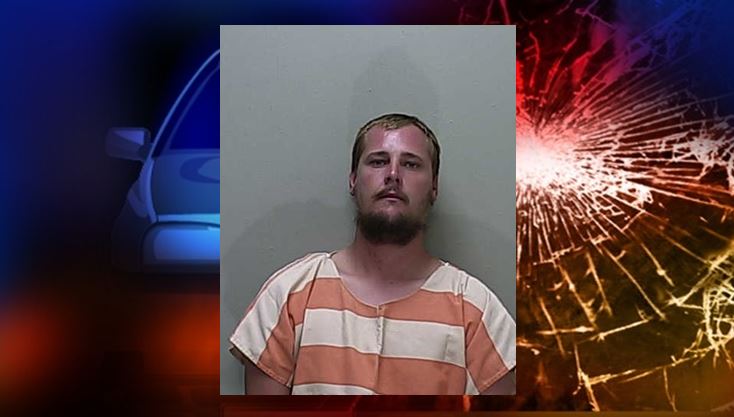 A man who struck and killed a father as he walked his daughter to a bus stop Friday has been released from jail.
Jeffrey Kimberlin, 38, was walking southbound on Southeast 180th Avenue Road with his 7-year-old daughter when he was struck from behind by a 2001 Ford Cargo van, driven by Dylan Roberts, 27.
Marion County Fire Rescue transported the father to Ocala Regional Medical Center where he later died from his injuries.
According to Florida Highway Patrol Homicide Investigator Corporal Mark Baker, Roberts was driving on a suspended drivers license.
Roberts was arrested and charged with Driving While License Suspended and Driving While License Suspended Causing Death. He was released from the Marion County Jail on Saturday on a $10,000 bond.
State records show that Roberts has five other arrests for similar offenses.
The East Marion Elementary School student, whose name has not been released, was not injured.