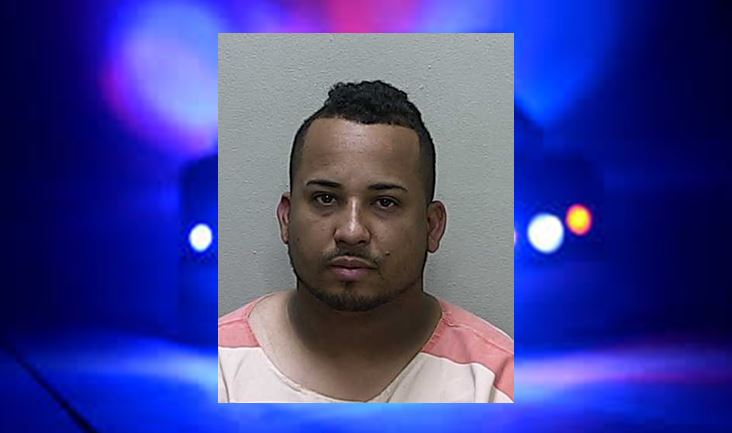 Silver Springs Shores — A 30-year-old man was arrested Thursday after he viciously beat a woman, also 30.
Authorities were alerted when witnesses reported seeing a woman trying to stop traffic in the area of Southeast Maricamp Road and Midway Road in Silver Springs Shores.
The woman, who is an escort, told authorities that she had provided services to Daniel Santiago-Aponte.
According to reports, Santiago-Aponte had requested to meet with the woman again. When the woman met with Santiago-Aponte, he attacked her. He bound her hands and feet with zip ties and continually beat her. The woman stated that Santiago-Aponte also pepper-sprayed and bit her. She was able to escape during the struggle.
The woman said that he accused her of stealing his handgun when they had previously met.
Daniel Santiago-Aponte called 911 to report his gun stolen. He told dispatchers that the woman had stolen his handgun. He said that he had arranged to meet with the woman and get his gun back. He said he tied her up to hold her for police.
During questioning, Santiago-Aponte refused to cooperate.
He was charged with Using a Two Way Communication Device to Facilitate a Felony, Battery, and Kidnapping.
Santiago-Aponte was released from jail on a $36,000 bond a short time after he was arrested.