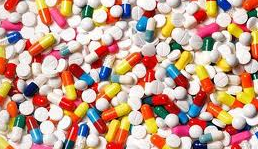 Ocala, Florida — The Marion County Sheriff's Office, along with the Ocala Police Department, and in partnership with the Drug Enforcement Agency (DEA), will participate in the National Pill Take Back Day planned for 10 a.m. to 2 p.m., Saturday, October 26, 2013.
A uniformed officer will be stationed at the following "no questions asked" collection sites:
Marion County Sheriff's Office Southwest District Office located at, 9048 SW HWY 200, Ocala
Marion County Sheriff's Office South District Office located at, 8230 SE 165th Mulberry Lane, Villages
Ocala Police Department located at, 402 South Pine Avenue, Ocala
The purpose of this event is to give citizens who have a surplus of outdated prescription pills, pills citizens don't have a prescription for, or pills they have obtained illegally, an opportunity to turn the drugs in without facing criminal charges or repercussions.
Please remember it is illegal to flush any type of drug down the toilet. According to the U.S. Fish and Wildlife Service, "The improper disposal of unused medications by flushing them or pouring them down the drain may be harmful to fish, wildlife and their habitats."
The Sheriff's Office encourages anyone who has prescription pills they would like or need to get rid of, to take advantage of this National Pill Take Back Day. Citizens can visit www.dea.gov to enter their zip code and locate the drop-off site closest to them.