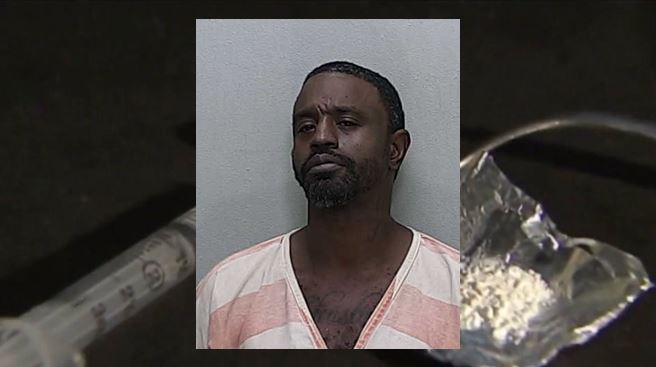 While patrolling the area of SW 60th Ave, an Ocala police officer saw a Dodge Durango swerving and crossing over the yellow line multiple times.
When the officer ran the tag, he was advised that the tag was registered to a Ford pickup, at which time he officer initiated a traffic stop and called for backup.
The driver, Cartel Granison, told the officer that he had two drinks at the Ale House.
Granison was given a breathalyzer test and blew a .119. He was then placed under arrest.
Upon searching his vehicle, police found a loaded gun, cocaine, MDMA, methamphetamines, Xanax, crack cocaine, marijuana, and various prescription pills.
Granison was charged with DUI, Driving an Unregistered Vehicle, Armed Trafficking in Oxycodone, Armed Trafficking in MDMA, Possession of Xanax, Cocaine, Crack Cocaine,  Clonazepam, Oxycontin, Marijuana, Methylphenidate, and Methamphetamine with Intent to Distribute, Ownership of a Conveyance for Trafficking, and Possession of a Firearm by a Convicted Felon.
With a confused look on his face, Granison was booked into the Marion County jail and is currently being held on a $195,000 bond.
Comments Open Below