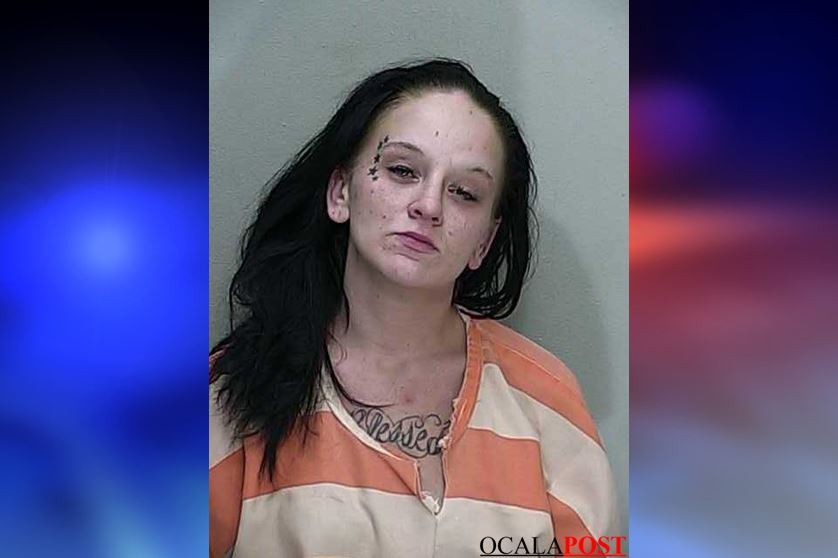 Ocala, Florida — A Marion County sheriff's deputy witnessed a domestic battery after he spotted a Chevy Tahoe stopped on the shoulder of the 11000 block of West Highway 40.
The deputy was patrolling the area when he saw the SUV parked on the side of the road.
According to reports, the deputy pulled behind the SUV and saw four children and three adults in the vehicle.
The suspect, later identified as Jessica Kellie, 26, and two other occupants, immediately exited the vehicle.
The deputy said that Kellie was arguing with a female occupant and moving toward her in an aggressive manner.
With the deputy present, Kellie approached the female and punched her in the face.
The deputy gave verbal commands for Kellie to stop, but she continued to pursue the victim.
According to the arrest affidavit, the deputy had to remove Kellie from the victim.
Reports state that Kellie was heavily intoxicated and uncooperative.
The victim told the deputy that Kellie had been drinking all day and arguing with her boyfriend. The victim said that Kellie had called and asked for a ride for she and her children.
The argument began shortly after Kellie entered the victim's vehicle.
The victim said that Kellie was belligerent and continued to use foul language in front of the children. That's when the victim saw the deputy on patrol and pulled over.
Kellie was arrested and charged with Domestic Battery.
After arriving at the Marion County Jail, the deputy was informed that they could not accept Kellie until she was medically cleared.
Kellie's hand had apparently been broken.