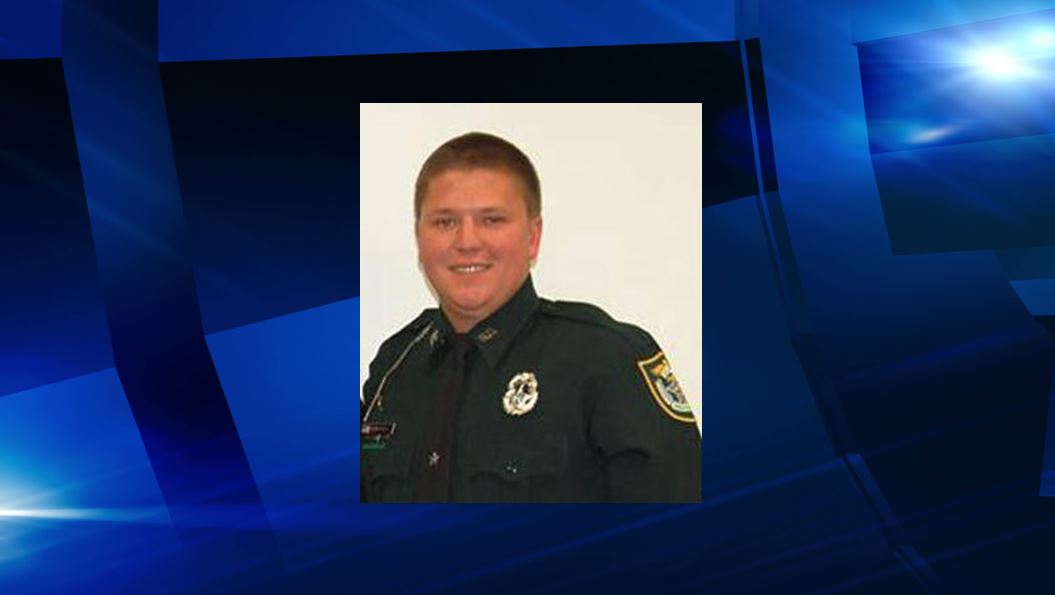 Deltona, Florida – A Volusia County sheriff deputy's first day on the job turned out to be a blessing for one Florida mother.
At approximately 4:30 p.m., Saturday, Deputy Brant Lickiss, during his very first shift, was at a traffic light near Normandy Boulevard.
Deputy Lickiss said [that] is when he saw a woman frantically pull into a driveway, jump out of her vehicle, and pull a small child from the back seat.
The woman then grabbed her own throat, signaling that her daughter, 4, was choking.
"The little girl was turning pale and appeared to be choking," Volusia County Sheriff's Office spokesman, Andrew Gant said. "Deputy Lickiss rushed to the driveway and began delivering strikes to the girl's back."
When Deputy Lickiss delivered the third strike to the girl's back, a hard piece of red candy dislodged from the child's airway and flew out of her mouth.
The girl's mother didn't speak English, but the deputy said he was able to understand what she was trying to say because she used her hands to communicate.
Paramedics were called out and cleared the girl on the scene.
"When I got up close to her daughter, her lips were starting to turn blue and she had her mouth wide open, like she was trying to get air," Deputy Lickiss said.
Deputy Lickiss is now being called a hero.
Deputy Lickiss said, "I got into this line of work to help people and that was just part of my job, I saw someone in trouble and I just reacted."
It was Deputy Lickiss' first day unsupervised on the job.