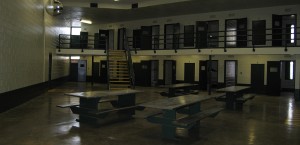 On October 1, 2013, the Marion County Sheriff's Office Bureau of Special Investigations began looking into a case involving an incident concerning Marion County Sheriff's Office Corrections Officers Richard C. Smith, 51, and Dustin Allen Lay,32, who were employed at the Marion County Jail. Smith was hired August of 2007 and Lay was hired December of 2009.
Investigators examined evidence related to the allegation that Smith and Lay used excessive force against Donald Kizzart, currently an inmate at the Marion County Jail. Investigators developed evidence that showed Smith and Lay hit inmate Kizzart numerous times with their fists.
This incident occurred Monday, September 30, 2013 in the jail's medical pod. Both Corrections Officers were relieved of duty pending the criminal investigation. Investigators sent a completed case report to the State Attorney's Office. The report was reviewed and ultimately arrest warrants were issued for Smith and Lay.
"There is no excuse and that's why we took appropriate measures and presented our criminal investigation to the State Attorney," said Marion County Sheriff Chris Blair. Adding, "Actions of this type will not be tolerated."
Smith and Lay turned themselves in and were booked into the Marion County Jail, each on one count of Simple Battery.
Both Richard Smith and Dustin Lay have exemplary records and have never received any type of disciplinary actions.
Records show they both previously worked at Lowell Correctional Facility, and while they were employed at Lowell they both had perfect records as well.
They have both been suspended without pay pending an internal investigation.