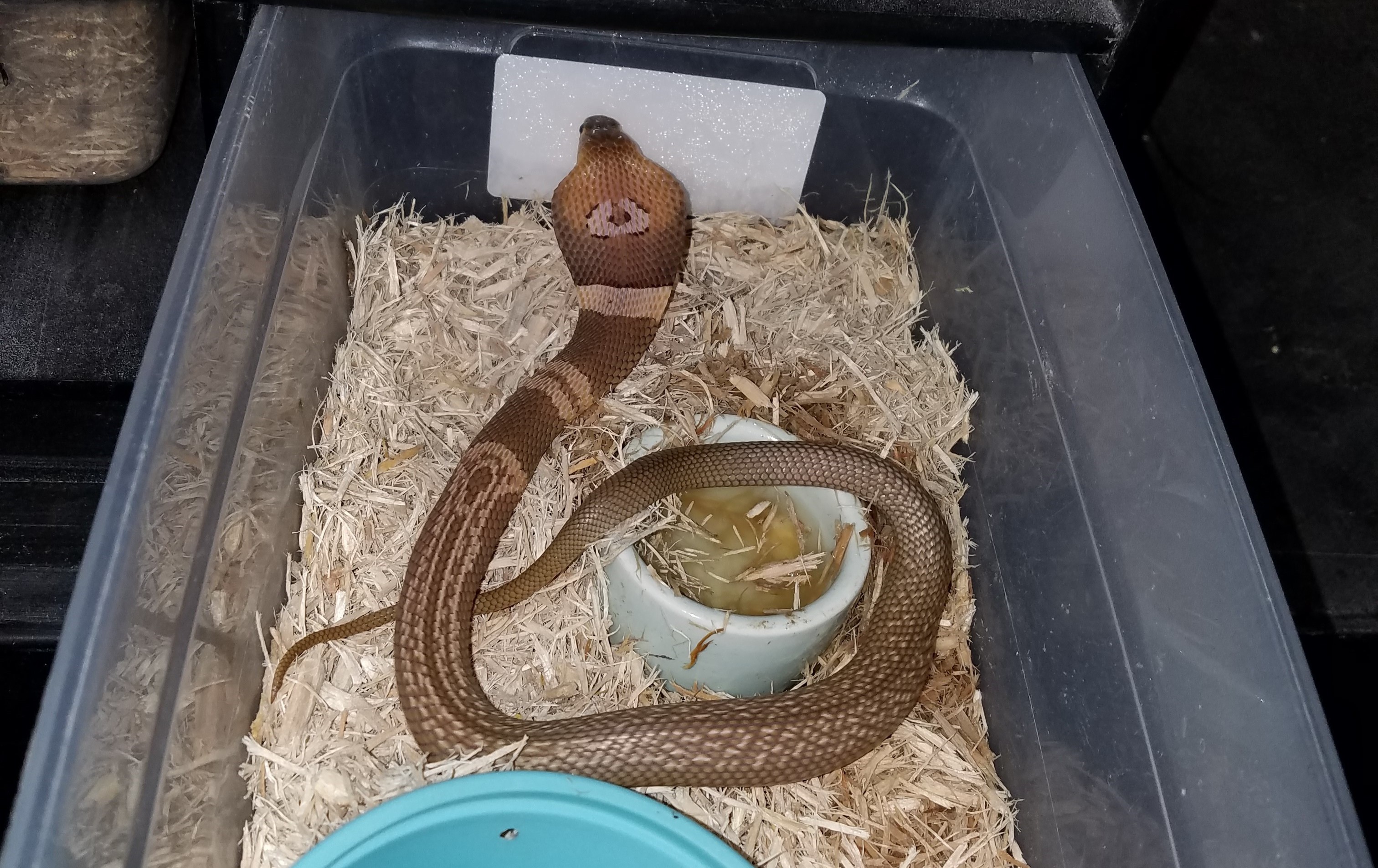 The Florida Fish and Wildlife Conservation Commission (FWC) has confirmed that search efforts are underway for a missing suphan cobra in the vicinity of the 900 block of Northeast 9th Street, Ocala.
According to a FWC press release, residents in the area, especially if walking a pet, should use caution until the snake is captured.
FWC Public Information Officer Greg Workman said, "Cobras are highly venomous and will strike out if they feel threatened."
According to FWC, the snake owner, Brian Purdy who is licensed, contacted FWC at approximately 11:15 p.m., Monday, after the snake had escaped its enclosure.
Wildlife officers, along with the Ocala Police department and Marion County Fire Rescue responded to Purdy's house where the cobra was being kept. They searched the nearby area, but failed to locate the snake.
Officials said residents were notified about the dangers of the escaped snake.
"Mr. Purdy has held a valid VRC license from the FWC since May 2016. His last inspection on December 15, 2016 showed no violations. His inventory at that time included one suphan cobra, one gaboon viper and one African bush viper. All of Mr. Purdy's other venomous reptiles are accounted for and secured," said FWC.
Officials said that Purdy has not had any previous violations issued by FWC.
The snake is approximately 2 feet in length, with distinctive multicolor markings.
An interactive map is in development that shows the location of many of FWC's captive wildlife permit holders. It can be found at:
http://myfwc.com/license/captive-wildlife/ or http://atoll.floridamarine.org/dle_gis/flexviewers/CaptiveWildlife_Public/
If you see the snake do not attempt to capture it. Instead, remain at a safe distance and immediately call the Wildlife Alert Hotline at 888-404-3922 (FWCC) or *FWC or #FWC on cellphones. Residents can also call the Ocala Police Department at 369-7000.