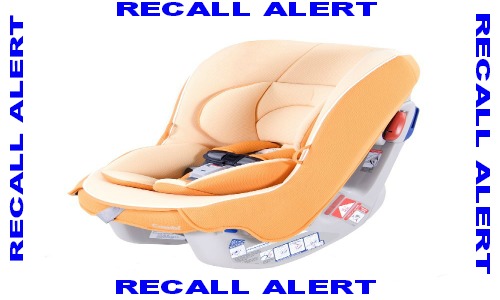 Combi USA, a Charlotte, North Carolina company, is recalling more than 33,000 Coccoro, Zeus Turn and Zeus 360 child car seats that could be putting your child in danger in the event of a car accident.
Car seats made before January 2013 are being recalled because the harnesses aren't strong enough and do not meet federal safety standards. The National Highway Traffic Safety Administration says the seat straps don't meet minimum strength requirements. If there's a crash, children may not be properly secured.
Combi says they will notify "registered" owners and send out free harness replacement kits starting in February. If you have not registered your car seat you should contact Combi at (800) 543-7734.
Make: COMBI
Models: 8220 (COCCORO), 8815 (ZEUS TURN), 8836 (ZEUS 360)
Production Dates: September 3, 2010 – December 5, 2012
Noncompliance: Combi USA, Inc. (Combi) is recalling certain model 8220 (Coccoro) child restraints manufactured January 6, 2009, through December 5, 2012; model 8836 (Zeus 360) child restraints manufactured February 25, 2009, through May 24, 2012; and model 8815 (Zeus Turn) manufactured from July 15, 2007, through March 25, 2009.
Consequence of not replacing the harness:
In the event of a crash, a child may not remain adequately secured, increasing the risk of injury or death.
However the company is claiming the seats are still safe to use, citing the harness as a whole meets safety standards. The company says it's the part of the harness that includes a plastic button failed strength tests.
Ocala Post urges parents not to take a chance and get the harness replaced regardless of Combi USA's claims.
Consumers may contact the National Highway Traffic Safety Administration's vehicle safety hotline at 1-888-327-4236.