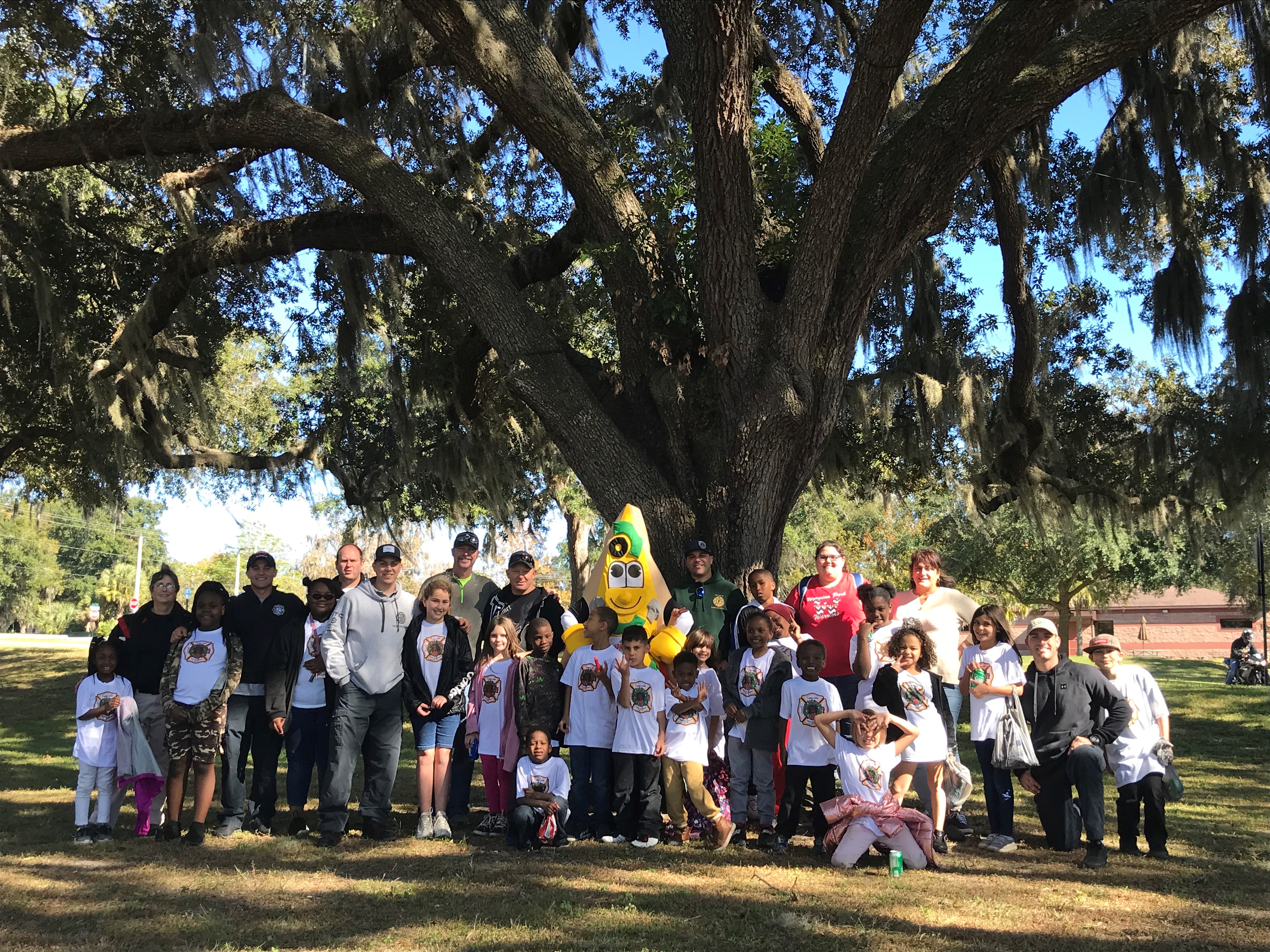 Twenty children from Wyomina Elementary School, who were selected to participate in the Cathy's Kids program, spent a cheerful morning with Ocala Fire Rescue firefighters.
At 9:30 a.m., Monday, a school bus filled with children identified by school personnel as members of families who could use a blessing during the holiday time, arrived at Walmart Supercenter on 19th Avenue Road.
Firefighters anxiously awaited to meet the children whom they would treat to the shopping experience of a lifetime.
Once children and adults were paired off, the crowd made their way into the store where clothes, shoes, and toys for the children and their family members were purchased.
When the shopping spree was complete, the group made their way to Tuscawilla Park for a fun-filled day. The children were able to play on the playground, play games, and eat pizza.
For years, members of the International Association of Firefighters Local number 2135 have honored the tradition set forth by Cathy's Kids Founder, Cathy Fender, of gifting a child a morning of shopping followed by a trip to the park with undivided attention.
Thanks to donations from firefighters and sponsors such as Papa Johns and Wayne's World of Paintball, among others, the tradition has continued.