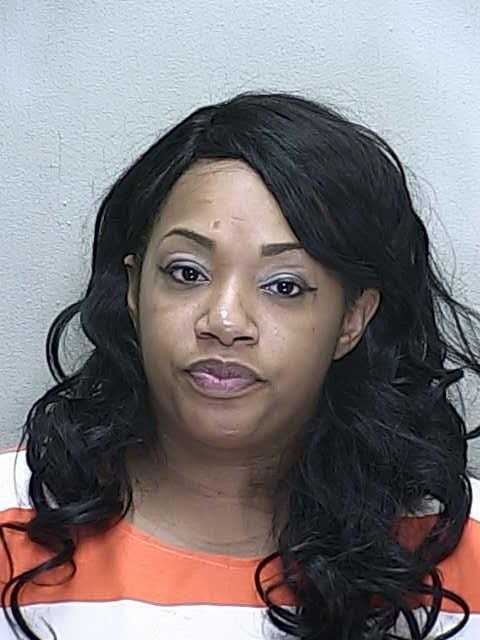 Ocala, Florida — An Ocala woman that caused a scene at the Checkers fast food restaurant, located at 1239 E. SR 40, was arrested after employees called police.
According to reports, Johanna Stone, 28, became angry when Checkers employees refused give her the food she had ordered. Employees told police that Stone attempted to use three different credit cards, but they were all declined.
When employees would not give her the food for free, she began yelling at them through the drive through window. When asked to leave, she refused to do so without her food.
When officers arrived, Stone spotted them and sped off from the business — squealing her tires.
The officer then observed Stone drive through a red light. She stopped her vehicle after she had passed under the light and through the intersection. To avoid Stone possibly causing a traffic crash, a traffic stop was initiated.
Stone told the officer the brakes on [her] vehicle didn't work and that's why she ran the red light.
According to reports, the officer could smell the strong odor of alcohol emitting from the vehicle. The officer also reported that Stone's speech was extremely slurred.
Stone told the officer she had not been drinking. She also provided the officer with her sister's ID. Stone told the officer all information on the driver's license was correct.
Stone failed all sobriety exercises and refused a breath test. When the officer advised Stone of Implied Consent, Stone replied, "F**k you b***h."
A search of the vehicle turned up a large bottle of Rain Vodka that was half empty. The bottle had been stuffed between the driver and passenger seat.
Stone's true identity was revealed after she was fingerprinted.
She has been arrested multiple times for DUI and has had her license suspended for refusal to submit to a breath test.
She has had 10 suspensions and her driver's license is currently under a five-year revocation.
In 2004 Stone was convicted of Aggravated Child Abuse and Retail Theft in 2010.
Stone was arrested and charged with DUI, Driving While License Suspended/Habitual Offender (F), Failure to Submit to Breath Test, Fraud, Impersonating/Displaying Another's Driver's License, and Displaying False ID to Law Enforcement.
Stone was not cited for "running" the red light.
She was released from jail on $23,000 bond a few hours after she was arrested.