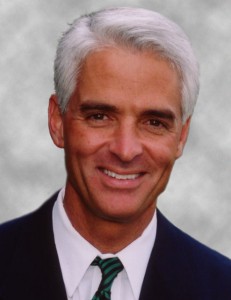 Florida — Former Florida Governor Charlie Crist has apologized for backing a state constitutional amendment to ban gay marriage in 2008 during an interview with an Orlando LGBT publication on December 31, 2013.
"I'm sorry I did that. It was a mistake. I was wrong. Please forgive me," Crist said. Crist said, "he was a Republican trying to fit in."
Crist was a Republican when he served as governor from 2007 to 2011, but is now once again running for Governor of Florida as a Democrat.
In 2008, he voted for the successful Amendment 2, which enshrined a ban against same-sex marriage in the state's constitution. At the time, Crist said, he believed in the sanctity of marriage between a woman and a man.
Now it seems as though Crist has changed his mind and completely supports controversial marriages between the same-sex.
Conclusion, now Crist is a Democrat trying to fit in.