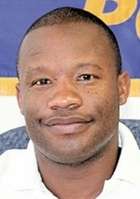 Arcadia, Florida — Agents with the Florida Department of Law Enforcement Ft. Myers Regional Operations Center arrested Charles Junior Lee, 47, of Arcadia, Florida., on one count of Organized Scheme To Defraud (greater than $50,000.00), one count of Grand Theft (over $100,000) and one count of Official Misconduct.
Lee resigned his position as City Marshal on May 20, 2013 during a financial audit.
FDLE Agents from the Sebring Field Office began their investigation on May 21, 2013 at the request of the City of Arcadia after then-Assistant City Marshal Matthew Anderson observed suspicious transactions involving checks Lee had written. These checks were made payable to Lee from three police department checking accounts.
On May 21, 2013, a search warrant was executed at Lee's former office. During the search, investigators examined the checkbooks for the accounts questioned. Investigators found that information on the receipts and checks did not match. In addition, agents found several completed checks, which had not yet been issued and were backdated to 2011 and 2012. Investigators believe that checks were backdated in an effort to cover-up fraud.
After a review of bank records, investigators determined that between 2006 and 2011, Lee wrote 207 checks to himself from the police department checking accounts, totaling $151,100. These checks ranged in value from $200 to $3,000. Check images were not available prior to 2006 so it is unknown whether Lee wrote checks to himself before that time. Lee was elected to the office of City Marshal in 2001.
Investigators believe that of the $151,100, only $6,100 may have been used for expenses related to legitimate police department work. Agents were unable to identify any legitimate use for the remaining $145,000.
In a July 11, 2013, non-custodial sworn interview, Lee told FDLE Agents that he began misusing funds in approximately 2006 to "maintain his standard of living." Lee also stated that when he learned of the pending audit, he attempted to create fictitious documents to conceal theft from the accounts.
Lee was arrested at the Desoto County Sheriff's Office around 11:35 a.m. on September 18, 2013 and booked into the Desoto County jail on a $41,500.00 bond.
Please follow and like us: