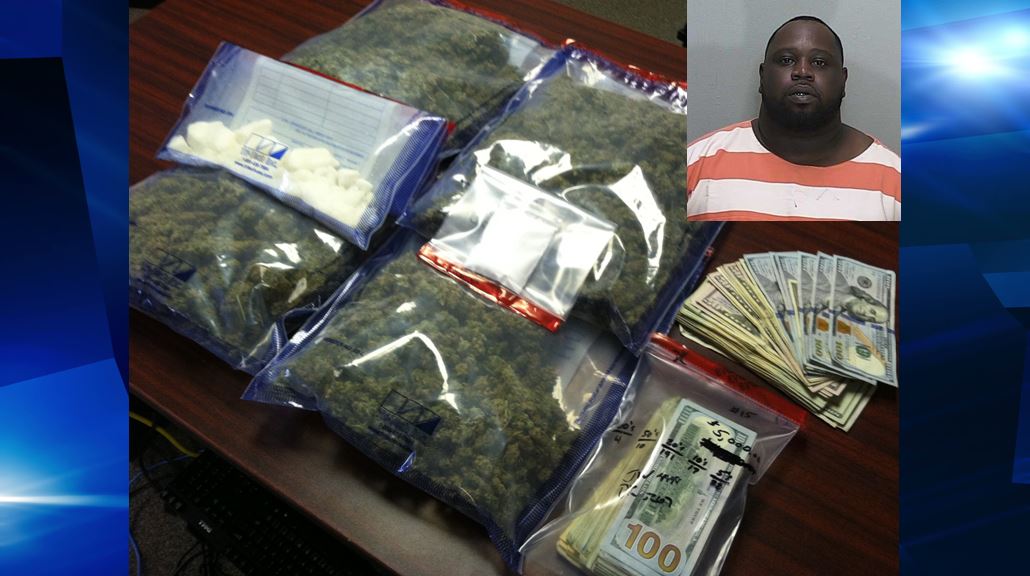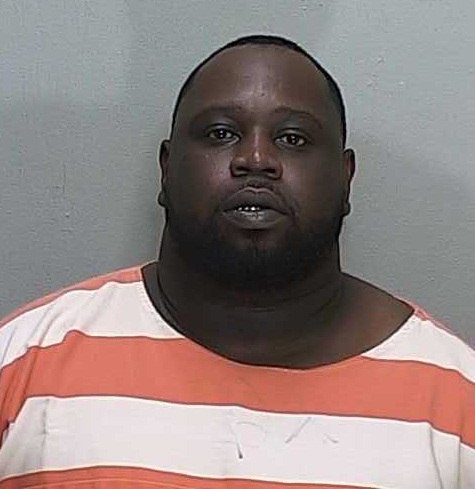 Ocala, Florida — A drug dealer and convicted felon was arrested Thursday morning after the Unified Drug Enforcement Strike Team (UDEST) served a search warrant at 2814 Southwest 16th Street.
According to the Marion County Sheriff's Office, UDEST seized 8 ounces of cocaine, 27 ounces of high grade marijuana, $6,941 in cash, AK-47 ammunition, an elaborate security system, a cocaine press, and an assortment of other drug paraphernalia items.
The street value of the drugs seized was estimated to be worth approximately $16,000.
Ahmar Porter, 32, was arrested and charged with Trafficking Cocaine, Felony Possession of Marijuana, Possession of Ammunition by a Convicted Felon, and Possession of Drug Paraphernalia.
Porter is no stranger to law enforcement.
Last August, UDEST served a search warrant at 12 Northwest 21st Place (North Roads Apartments), and arrested Ahmar Porter for Armed Cocaine Trafficking, Possession of MDMA (Ecstasy), and Possession of a Firearm by a Convicted Felon.
According to state records, Porter has been in and out of jail and prison most of his life.
He has been arrested 12 times in two different counties and has more than a dozen felony charges.
Those charges include, Sale of Cocaine (x2), Possession of Cocaine (x4), Shooting into an Occupied Vehicle, Driving While License Suspended (x2), Trafficking in Cocaine (x2), Possession of Marijuana, Failure to Pay Fines after Notice was Served, and Violation of Probation (x2). These charges are in addition to the aforementioned charges.
In 1999, when Porter was just 17, he was arrested for shooting into an occupied vehicle. In April 2003 he was sentenced to two years in prison. He was released in October of 2003.
Then, in 2006 he was sentenced to six years in prison for Trafficking in Cocaine and Obstruction. He was released on February 6, 2012, only to be arrested and charged with Possession of Cocaine on October 16, 2012.
Porter is currently being held at the Marion County Jail on $31,000 bond.
UPDATE:
Porter bonded out of jail Thursday, at 7:01 p.m.
[Last updated on May 7, 2015, at 7:33 p.m.]