WARNING: This article contains graphic testimony from the victim.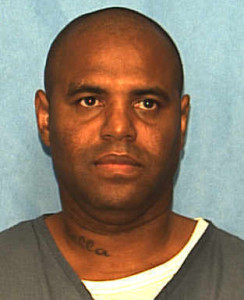 Ocala, Florida — A registered sex offender from Ocala is in jail again after sexually abusing a 15-year-old girl back in September 2013.
On October 30, 2013, the victim reported that on the evening of September 26, 2013, Bruce M. Robinson forced her to have sex with him. She continuously told him no, but he still continued, according to reports.
The victim was interviewed at Kimberly's Center for Child Protection on November 7, 2013. Investigators say during the interview, the girl stated that Robinson began asking her if her mother had found a job yet. The victim told Robinson that her mother was not currently employed at which time he began to talk about getting money, according to reports.
Robinson reportedly told the victim that he recruited girls to go to hotels and have sex with men for cash. The victim stated that Robinson told her that she [the victim] could do that. She told him that she would not do that. The victim told investigators that when Robinson began talking about sex and what he used to do to girls, she began to get scared, according to reports.
The girl then stated that Robinson began "messing" with his shorts and appeared to be shaking his penis with his hand over his shorts, said authorities. The victim stated that when Robinson took off his khaki shorts, she grabbed her cell phone in an attempt to call her boyfriend, but he didn't answer.
According to reports, that is when Robinson became forceful. The victim stated that he knocked her phone off the bed and held her down. He told her to be quiet and forcefully removed all of her clothing, said investigators. Robinson then pushed the girl's legs apart and inserted his penis into her vagina. The victim told authorities that his penis initially would not go in, so Robinson pushed harder until he was able to penetrate her vagina.
Authorities say that as Robinson got on top of the victim, she repeatedly told him to stop and get out of her room, but he just kept telling her to be quiet. The victim stated that Robinson took a picture of his penis inside of her vagina with his gray flip phone and another picture of her naked after he finished, said reports.
After Robinson was finished he got off of the girl and told her, "Let that s**t go, because I already did." The victim said that those were his exact words and that he also told her not to say anything to anyone and that her mother didn't need to know about the incident, according to authorities.
The victim told investigators that while Robinson was pulling up his khaki shorts, she was laying on the bed in pain. She said that's when he took the second picture of her with his cell phone.
According to reports, investigators were able to confirm that Robinson was in fact a sexual offender.
On November 8, Robinson was taken to the Marion County Sheriff's Office to be interviewed. Upon arrival Robinson quickly requested an attorney, according to authorities.
Robinson was then arrested and booked into the Marion County jail on one count of Sexual Battery on a Victim over 12 Years of Age with Special Conditions.
Ocala Post found that Robinson has been a registered sex offender since 1992 after being convicted of Sexual Battery. He was released from prison in 1994 after serving only two years of a five year sentence. He was arrested again for Failure to Comply with Sex Offender Requirements in 1996, which he served only three years of an eight year prison term and was released in 1999.
Robinson was sentenced to prison again in 2007 for Failure to Comply with Sex Offender Requirements and was released in 2010.
He is currently in the Marion County jail on a $100,000 bond.
Last week in a separate case, Cole Decker, who was charged with Capital Sexual Battery on a Child Under the Age of 12 was released on a $75,000 bond. If convicted Decker faces life in prison.
What do you think about a re-offender of this degree getting bail?