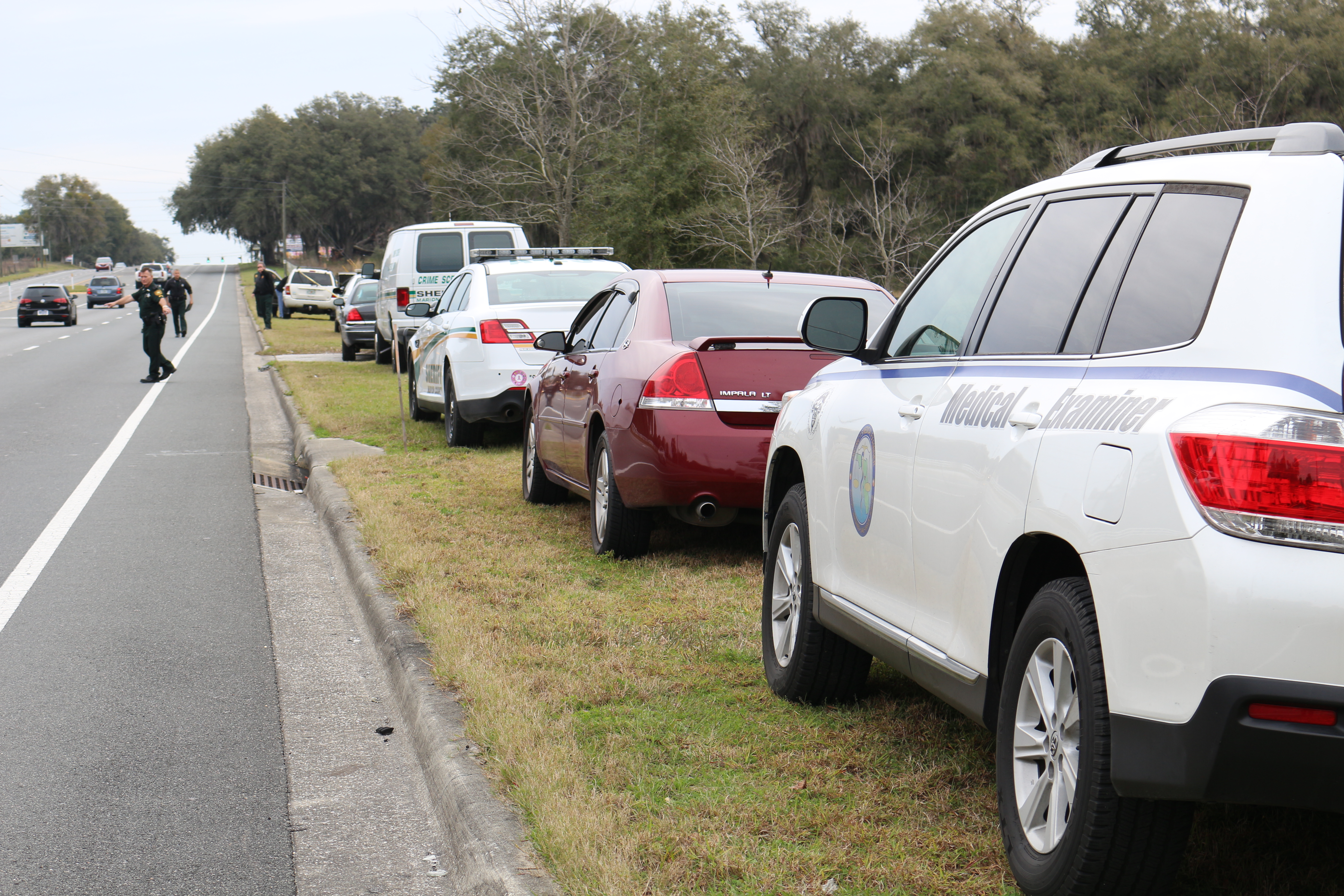 [Last updated on February 5, 2015, at 8:54 a.m.]
Ocala, Florida — The Marion County Sheriff's Office is currently conducting a death investigation after a body was found in a white Jeep Grand Cherokee on the eastbound shoulder of County Road 484 at approximately 10 a.m, Wednesday . The vehicle was just a few blocks from the Marion Oaks entrance.
The body was found in the drivers seat. The deceased, Joseph David Durst, 47, had sustained a gunshot wound to the head.
Multiple units responded to the scene.
Eastbound traffic had to be directed into the eastbound left-hand lane as traffic in the right-hand lane began to slow due to curious drivers.
Preliminary investigations suggest the death was a suicide and no foul play is suspected at this time.
It is not clear how long the vehicle was on the side of the road before the body was discovered.
An autopsy will be performed to determine how long the individual had been deceased.
The investigation is ongoing.
If you have any information, please call the Marion County Sheriff's Office at 352-732-9111, Crime Stoppers at 352-368-STOP, text a tip to 274637 using keyword 368-STOP, or visit www.ocalacrimestoppers.com. Anonymity is guaranteed.