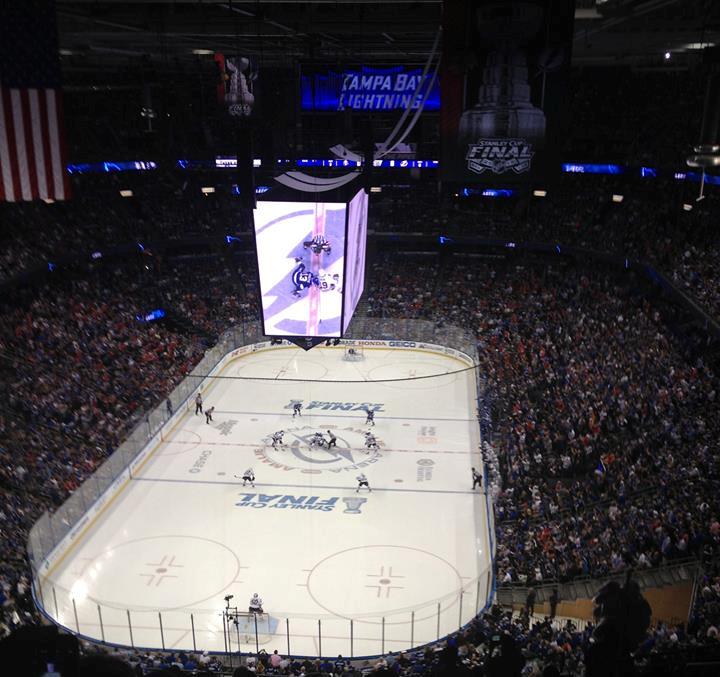 The Chicago Blackhawks were able to pull off a late rally and steal Game 1 of the Stanley Cup finals from the Tampa Bay Lightning.  The Blackhawks were able to tie the game and then take the lead in the third period by scoring 2 goals in less than 2 minutes.
A costly turnover in the Lightning zone gave Chicago Blackhawk Antoine Vermette a beautiful opportunity right in the point and he capitalized on it by shooting in over the glove of Lightning goaltender Ben Bishop.
The experts believed that it would be the Blackhawks coming up and taking control of the game due to their Stanley Cup experience and the lack of experience of the Lightning. Tampa Bay seemed to have controlled all of the momentum in the first period totaling 13 scoring chances and only allowing the Blackhawks 7 chances. Lightning forward Alex Killorn opened up the scoring in the Stanley Cup by scoring on a redirection that just snuck behind Blackhawks' goaltender Corey Crawford at 4:31 in the first period.
After the first period, the Blackhawks seemed to slowly be getting into their grove and slowly taking control of the game. The Blackhawks totaled 19 scoring chances in the second and third periods while only giving the Lightning 7 chances.
The Lightning will look to fix some mistakes they made in the first game and rebound in game 2 on Saturday night in Tampa.
–Brandon Wilson–