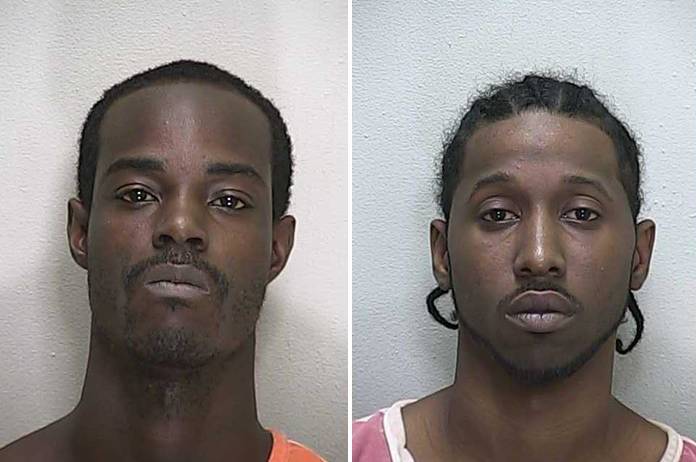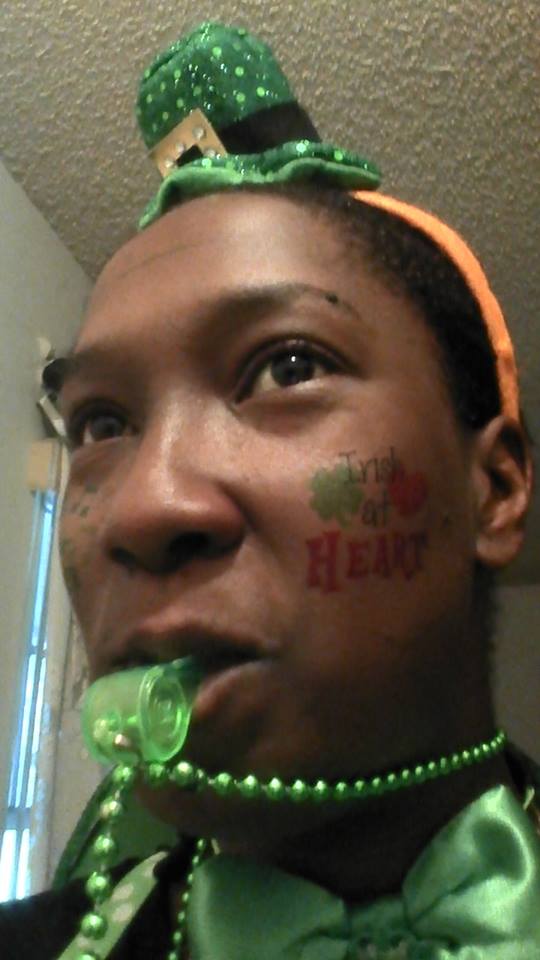 Belleview, Florida — Two men have been arrested in connection with the shooting death of 28-year-old Candice Ambrose.
Malik Jones, 28, of Belleview, was arrested at 6:30 p.m. on July 1, 2014. He faces a charge of Possession of a Weapon by a Convicted Felon.
Rickey Brown, 26, of Summerfield, was arrested at 8:55 p.m. on the same day. He will face a charge of Armed Manslaughter.
The emergency call came around 2:53 a.m., Wednesday, June 25, 2014, in reference to a possible shooting.
Upon arrival, deputies located Ambrose inside a Honda Civic with the headlights still on and the engine running. Ambrose was hunched over in the driver's seat with a gunshot wound to the left side of her head.
Marion County Fire Rescue 18, pronounced Ambrose deceased at the scene.
Danny Michel AKA Danny Campbell, told detectives that he had been having an ongoing verbal disagreement with a man named Ryan Mitchell. Michel stated that he received a cell phone call from friend Daniel Hoppel at King's Court Billiards on the night of the incident, and could hear Mitchell in the background asking for him to come to the bar so they could fight.
Michel stated that Rickey Brown, Malik Jones, "Junior" (identified as Edwin Camacho) and Michael "DAT" Lawson were at his house. According to reports, Michel decided to go to the bar and confront Mitchell, but Brown and Jones told him not to go because he was out on bond.
Instead, Brown told Michel that he would go to the bar and attempt to talk to Mitchell.
According to reports, later that evening Brown and Jones returned to Michel's residence after having two separate physical altercations with Mitchell while at King's Court.
Michel stated that at some point he saw headlights approaching his residence from the driveway. He stated that's when he saw Mitchell, Hoppel and Amber Kiser pull up in a SUV being driven by Kiser. Michel stated he also saw a second vehicle that he recognized as belonging to Ambrose, according to reports.
According to Michel, he and Mitchell engaged in a verbal altercation and a short time later he noticed Brown and Jones standing at the rear of the SUV. He stated that Jones was holding a pistol and Brown had an assault rifle with a long "clip" that looked like an AK-47.
During the altercation Jones fired a shot into the ground, he and Brown then ran around to the back of the house, according to Michel.
Michel stated that he then heard gun fire and saw flashes from the shots being fired. He stated that he then yelled "stop f***ing shooting" and then saw Brown walking behind him still holding the assault rifle.
According to Michel, Brown then walked up to Ambrose's car and said "F**k, she's F***ing dying."
Brown and Jones fled the scene before Marion County Sheriff's Deputies arrived.
Several other witnesses confirmed that Brown and Jones were both at the scene of the crime and that they both were armed.
Kiser told detectives that after the bar closed, she, her boyfriend Hoppel and Mitchell met Ambrose at the Kangaroo on East HWY 25, in Belleview. Kiser stated that after a small discussion they all decided to go to Michel's house. She said when they arrived, she stepped out of her vehicle and immediately heard gunfire. She stated she heard at least six shots.
According to reports, Hoppel began yelling "it was supposed to be a straight up fight..no guns."
Malik Jones is currently booked into the Marion County Jail and is being held on $20,000 bond.
Rickey Brown is being held without bond at this time. Brown has an extensive criminal history to include, Grand Larceny, Battery, Possession of Marijuana, Driving While License Suspended and Violation of Probation.
Both Jones and Brown deny shooting Ambrose.
According to the Marion County Sheriff's Office, the long gun (possibly an AK-47 has not been recovered. If you have any information about the shooting or know where the weapon can be located; call Major Tommy Bibb at 352-368-3508.