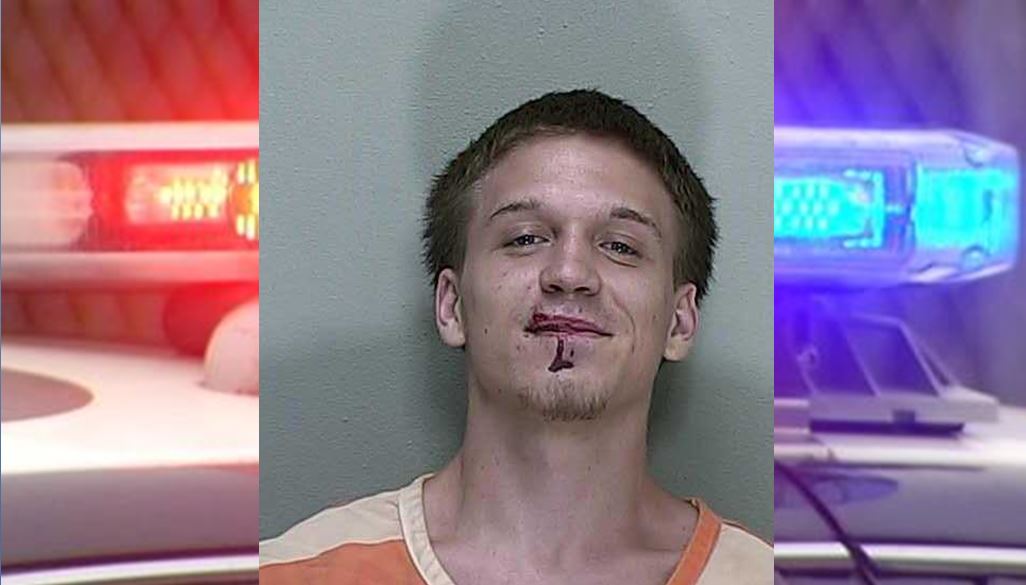 Belleview, Florida — On Monday, Marion County Sheriff's Deputy Levi Rackard responded to the 1200 block of Southeast 104th Terrace, Belleview, in reference to a domestic battery.
Upon arrival, Deputy Rackard met with the victim, who stated that his brother, Aaron Lance, 20, had punched him and his father in the face.
The brother stated that he was in the computer room when he heard his father and Lance arguing. He said when he heard the arguing he exited the room.
According to reports, Lance snatched a cell phone from his father, and when the father reached for it, Lance punched him in the face. Lance then turned and punched his brother in the face.
The brother then returned a punch.
Lance told the deputy that he was "only defending himself."
According to records, Lance has a history of having a violent temper.
On May 16, Lance was arrested and charged with Aggravated Assault with a Deadly Weapon after he pulled a gun on a neighbor over a dolly that he had borrowed.
The victim in that case stated that he had gotten into an argument over the dolly with Lance's friend, Joseph Taylor. The victim said that during the argument, Lance and Taylor threatened to burn down his house.
The victim stated that later in the day, they both came to his residence with weapons. Taylor pulled out a stun gun and Lance pulled out a handgun.
According to reports, Lance put a gun to the victim's head and stated, "What motherf***er, now what."
After several intense moments, both suspects slowly walked away as if nothing had happened.
Lance claimed self defense in that case as well.
Lance, who was out on bond, was charged with Battery in his most recent arrest. He had just been released from jail on July 7.
On Wednesday, he remained behind bars with a $30,000 bond.
Neighbors, who were too scared to be identified, said they honestly believe Lance will end up killing someone if he is not kept locked up.