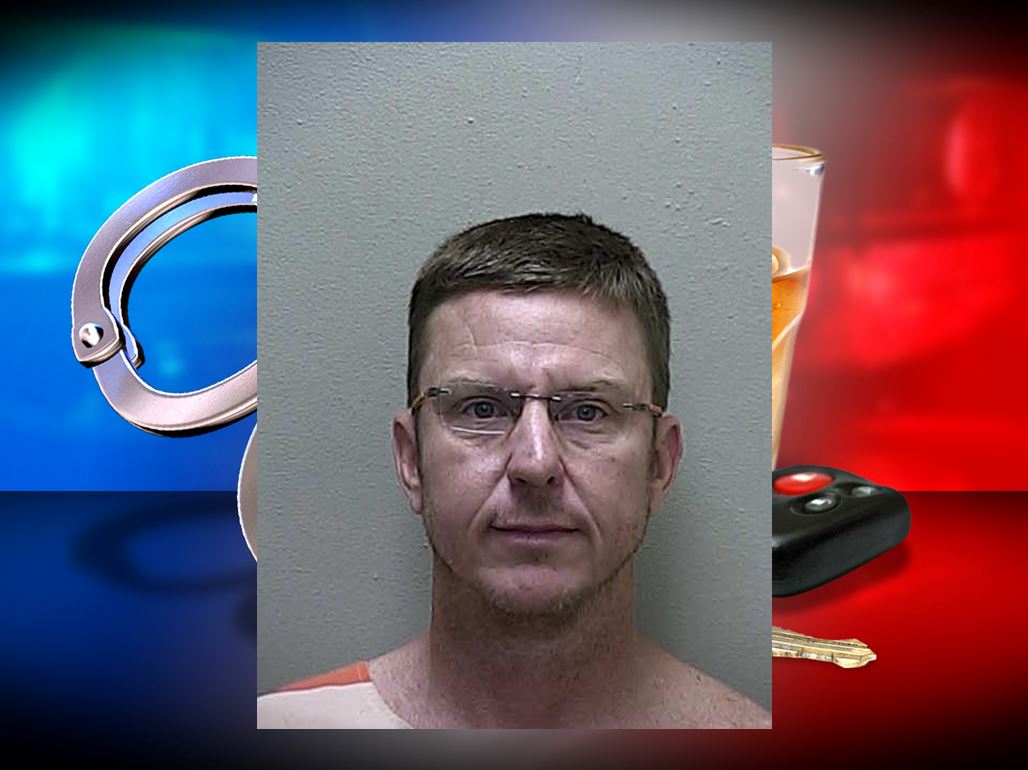 Ocala, Florida — A motorcycle driver sustained multiple injuries Sunday after a drunk driver pulled out in front of him.
The accident occurred at the intersection of Southwest 32nd Avenue and State Road 200.
When Ocala Police arrived on the scene, they saw multiple people standing around a man, later identified as Christopher Weintraub, lying in the street.
According to police, he was not moving , but was conscious and bleeding from his face.
When Police spoke with Russell Dipesa, 45, who was driving a 2012 Camaro, he stated that the motorcycle, a 2006 Yamaha, "was going way too fast" and that he did not see the motorcycle before turning left in front of it.
The motorcycle struck the rear passenger side of Dipesa's vehicle.
According to the police report, the motorcycle driver received injuries to his arms, face, and possibly neck.
Police reported that there was extensive damage to both vehicles.
OPD Officer David Morehead reported that he could smell the strong odor of alcohol emitting from Dipesa's breath. Officer Moorehead also stated that Dipesa's speech was impaired.
According to reports, when Officer Moorehead asked Dipesa to follow him to his patrol car, he immediately "lawyered up."
Dipesa also refused to submit to field sobriety exercises.
A witness told Officer Moorhead that he saw Dipesa accelerate in an attempt to avoid the motorcycle, but his tires began to spin because the roads were wet. He said the motorcycle then crashed into the side of the Camaro. The witness' statement contradicted what Dipesa had told police.
Weintraub told the officer that he had a green light and that Dipesa had pulled out in front of him. He said there was not enough time for him to react.
Dipesa, who is the owner of Bulldog Bail Bonds, was arrested and transported to the Marion county Jail. He was charged with DUI-Crash Resulting in Injury to Another.
While at the jail, he refused to participate in a breathalyzer test.
In addition to the DUI charge, he was also cited for Refusal to Submit to a Breath Test and Failure to Yield While Making a Left Turn.
Dipesa was released from jail on a $1,000 bond.