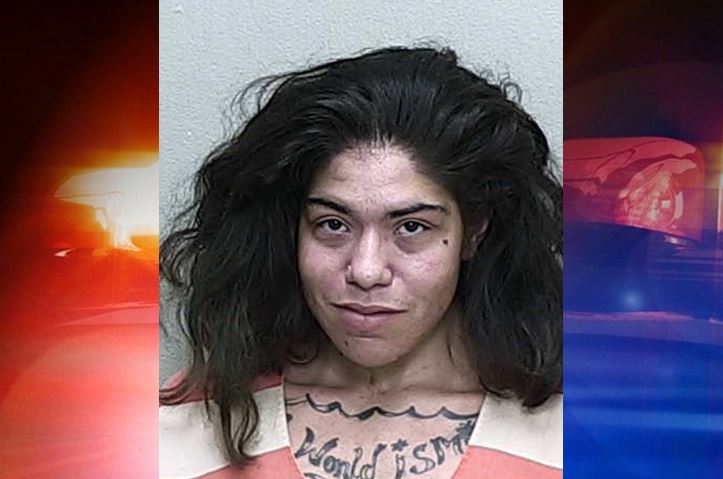 Marion County Sheriff's Deputy C. Rekully responded to 2920 NE 165th Lane after a tipster reported that a woman, later identified as Ashley Colon, 26, who was wanted on several warrants, was at the location.
The deputy was able to locate Colon and she was taken into custody without incident.
While in the backseat of the patrol car, she began to complain of stomach pain and stated that she recently had surgery.
Marion County Fire Rescue responded and transported Colon to Advent Health.
While at the hospital, Colon was permitted to use the bathroom. When she entered the bathroom she exited out of the door that was on the other side of the restroom. Colon was able to gain access to a hallway and leave the hospital through the front doors where she hitched a ride from an elderly couple.
A short time later, Deputy Fredette responded to Colon's residence where she was found standing in the front yard. At that time, she fled on foot and into the woods. She was later found walking along the railroad tracks in the 15700 block of Old Jacksonville Road.
Following a short foot chase, Colon was arrested.
She is being held on a $24,000 bond.