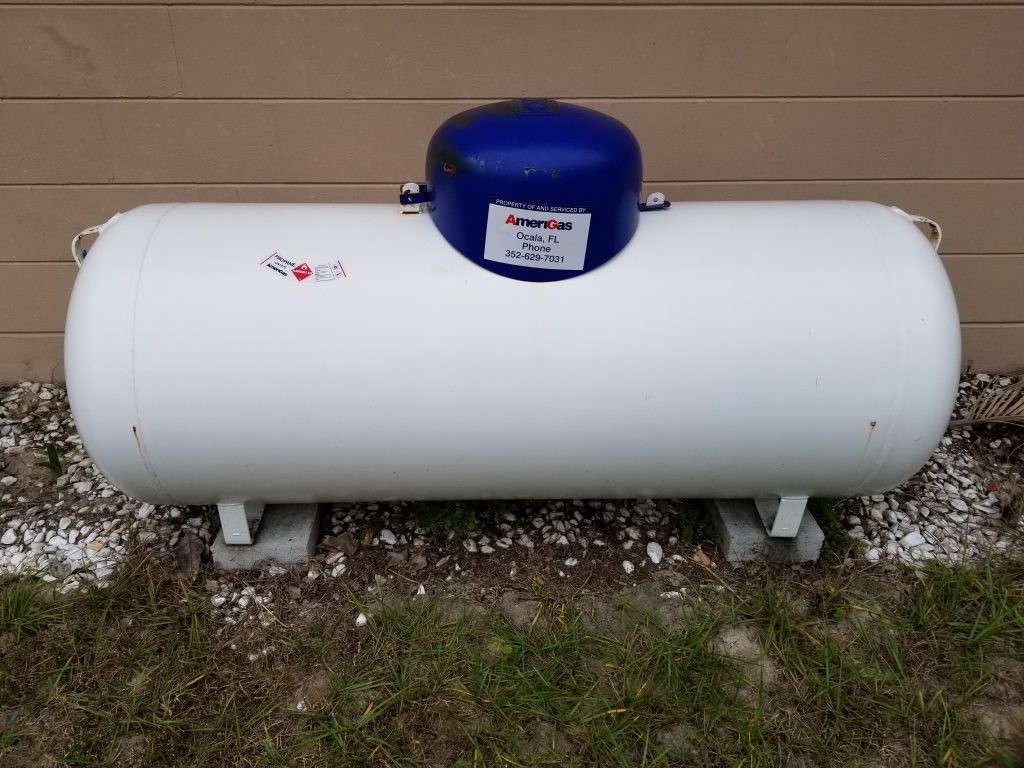 AmeriGas customers say they feel taken advantage of after they were forced to have propane tanks installed at their homes. Previously, propane was delivered to customers via underground gas lines. Customers were billed monthly according to meter readings.
Many of the customers who contacted Ocala Post reside within Marion Oaks, which used to be serviced by Heritage Propane. Majority of the customers are on a fixed income.
AmeriGas purchased Heritage Propane in January of 2012.
Customers say that their gas bills seem to have nearly doubled and that, they were "hit" with fees they were not expecting. Customers, many who are elderly, said they have been told that if the fees are not paid by the end of the year that they will no longer receive propane deliveries and fear they will be without propane for the winter.
Ocala Post reached out to AmeriGas to get answers.
According to AmeriGas Director of Communications, Justine Staub, in late 2017 there was incident with an adjacent Marion County water line that caused a hole to form in the gas lines, and water entered the system.
"At this point, we began investigating the possibility of repairing the line. The system through the years had begun showing its age (it was laid in the 1960s) and although we had maintained it in good order to this point, with the water damage we were not confident that it could be repaired while still delivering propane safely. In addition, repairs would also raise the monthly cost to each resident," said Staub.
AmeriGas said it was for safety reasons that the company decided to vacate the Marion Oaks gas line system.
Staub said, "The lines had suffered several failures due to water intrusion from adjacent Marion County water lines and were no longer a viable system to support gas use in a safe manner. In order to continue to service our customers, AmeriGas offered to install individual propane tanks at the customers' homes."
"Because it was a somewhat unusual situation, we appealed to the County to forego or lessen their permit fees related to the tank installations. They declined and a one-time fee was passed on to the consumer," said Staub.
According to the company, the permit fee was $175, which was a one-time fee. The company says that customers on average received a 100 gallons delivery at $3.49 a gallon and traditionally pay up front, but in this case were not. Both of these together equal $524.
Staub stated, "In both of these scenarios – propane received via central gas lines and individual tank delivery –  customers are charged by the gallon for their propane usage. However, the method by which customers pay via the gas lines differs from the way it is paid for the individual tanks. Charges from  the gas lines rely on a meter reading and customers pay for their usage via a monthly bill."
As a result of this situation, AmeriGas said they had also made price concessions to the customers, which they said significantly lowered a customer's propane price per gallon.
AmeriGas said they offered to spread the fees out over the year to mimic the meter pay system. In addition, AmeriGas said their staff had reached out to affected individuals to discuss payment arrangement if necessary.
As far as customers not receiving propane refills, Staub said, "Without knowing whose bill you are referring to, I am unable to respond to the comment about gas deliveries ceasing if the fees are not paid. Customers who are already in dunning may receive such a message, (a normal business practice for most companies) but it was not something said to all customers across the board.
"AmeriGas is not a company that turns a blind eye to people with various financial difficulties, said Staub.
We want to hear from you. What do you think?