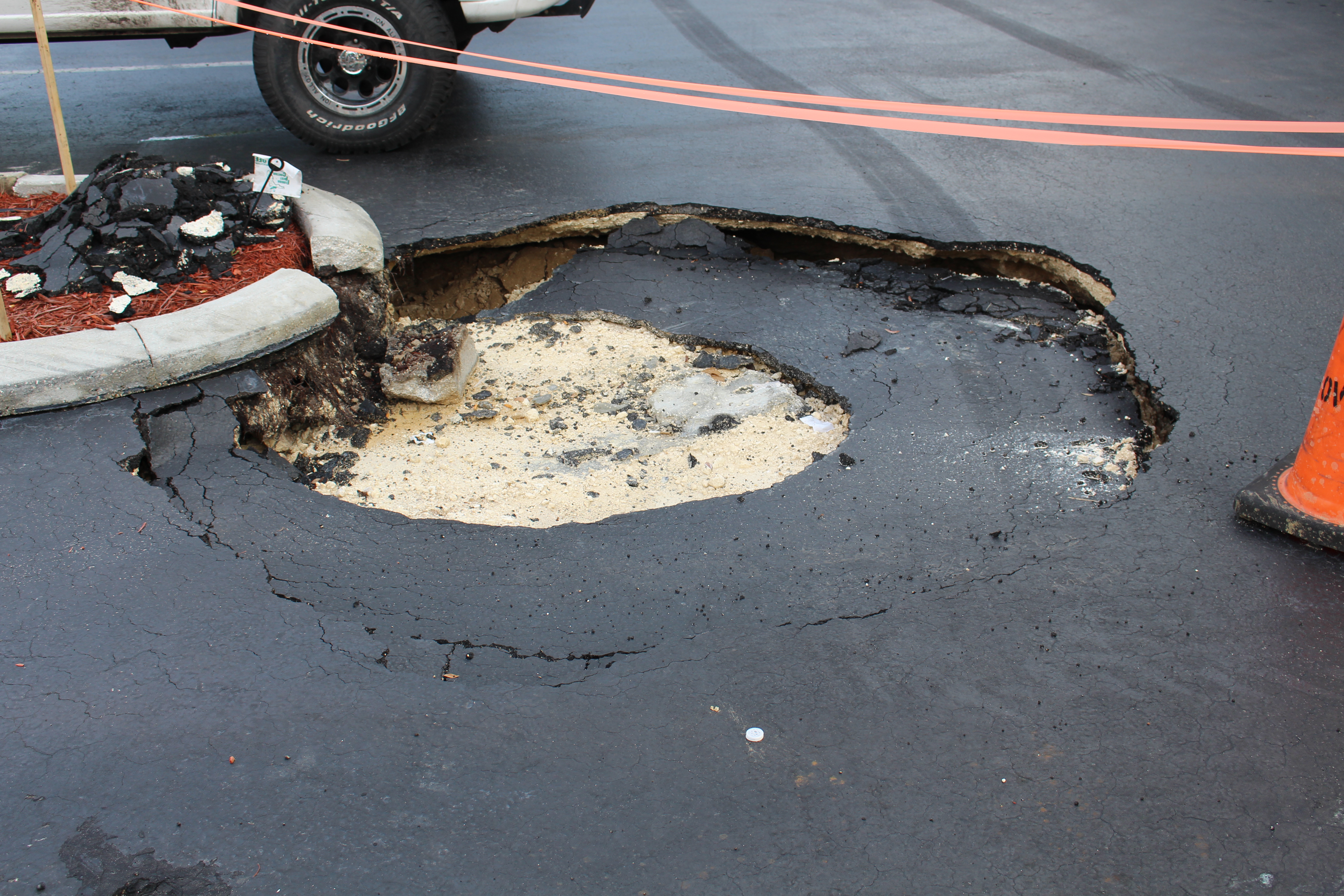 Ocala, Florida — A ground cover collapse continues to expand in the Ocala WingHouse parking lot that measures approximately 10 feet by 15 feet at the surface, but larger below ground.
A local geotechnical engineering firm (Geo-Tech, Inc.) has confirmed that the drop-out was caused by sinkhole activity.
About two weeks ago, eight cubic yards of concrete were pumped into the sinkhole in an attempt to fill it.
However, heavy rains have since caused the sinkhole to expand.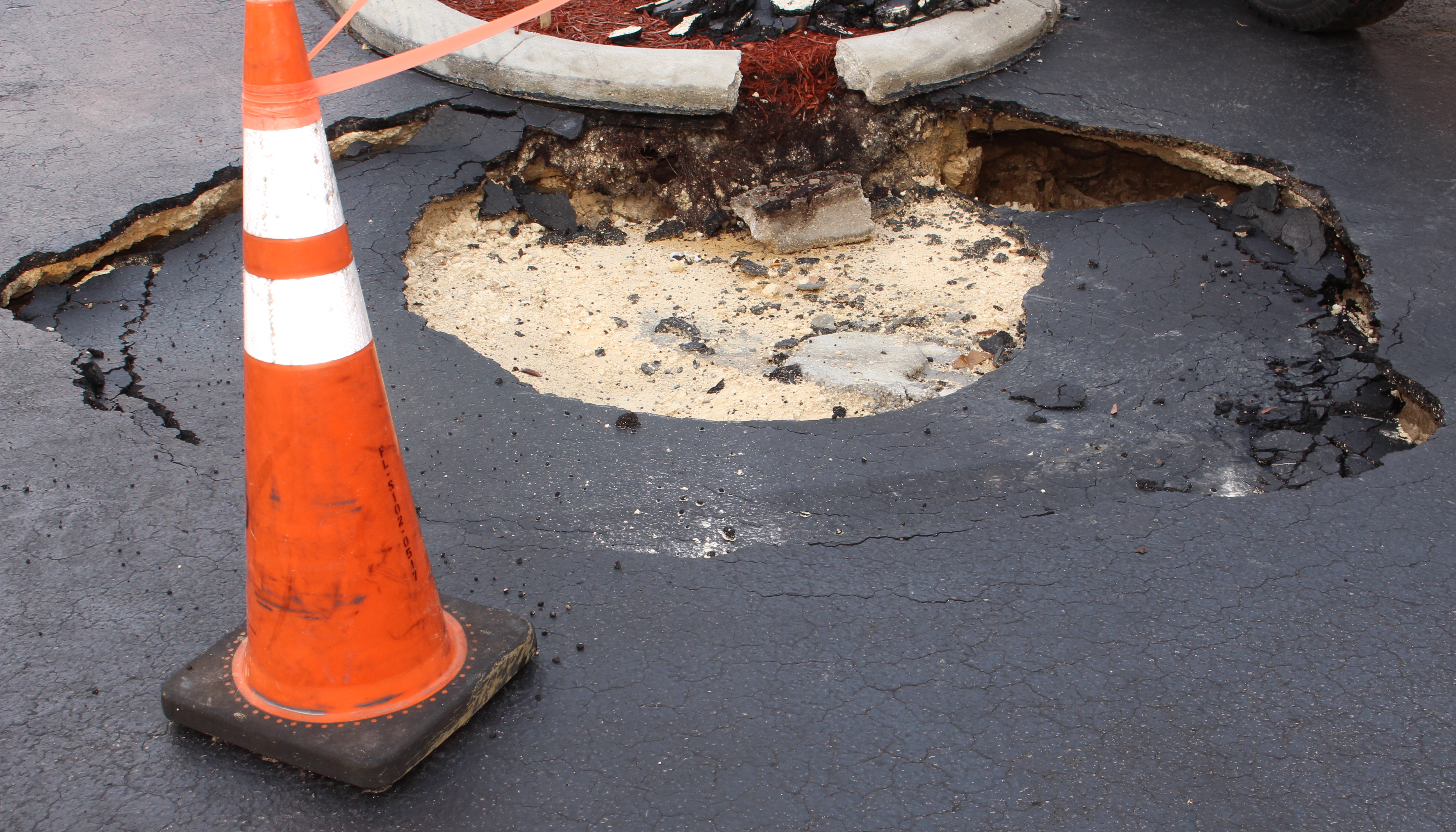 Secure Foundation Systems, Inc., a local sinkhole repair contractor, will begin filling the sinkhole with grout (concrete product used to fill sinkholes) next week.
Patrons at the establishment did not seem to be concerned while Ocala Post was at the location photographing the sinkhole.
One Patron, whose truck was parked near the sinkhole said, "If the hole 'swallows' my truck my insurance will cover it, so I am not worried. I just hope I am not sitting in my truck if it does decide to open."
"Caution tape has been placed around the affected areas. Patrons and personnel should definitely stay back from the collapsed area until it's been properly stabilized," said Ryan Gummer, with Secure Foundation Systems, Inc. "An engineering investigation as to the severity of the below ground conditions is currently taking place. Once completed, repairs will immediately begin. We are hoping to start the stabilization process early next week."