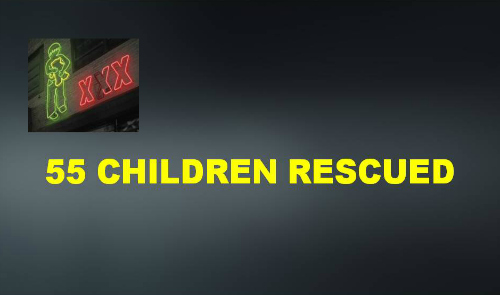 Bogota, Colombia – An international undercover law enforcement operation culminated Saturday with the arrests of 12 individuals involved in sex trafficking and the rescue of 55 sex trafficking victims, all minors.
U.S. Immigration and Customs Enforcement's (ICE) Homeland Security Investigations (HSI) Attaché Office in Colombia and the Colombian Attorney General's Technical Investigative Corps Transnational Criminal Investigative Unit conducted the operation that was carried out simultaneously in Cartagena, Medellin and Armenia, all Colombian cities.
Eleven Colombian citizens face charges for human trafficking of minors, pimping and pandering. Details regarding the remaining individual are not being disclosed pending the completion of the investigation.
Individuals arrested in Armenia include: Erwin Rene Ordonez-Ortiz, Javier Giovanny Aguirre-Garcia and Lina Maria Gonzalez-Henao. Cartagena arrests include: Horacia Rebolledo Pacheco, Kelly Johana Suarez Moy, Eduardo Ortega, Juan Manuel Oquendo Sierra and Samuel David Olave Martinez. Four individuals – Veronica Builes-Bonet, Luisa Fernanda Velasquez, Alexander Alberto Villegas and a non-disclosed individual – were arrested in Medellin.
The Colombian Attorney General's Office is prosecuting the Colombian nationals. If convicted, the defendants face between five and 20 years imprisonment.
The rescued victims are all Colombian minors, some as young as 11 years old. They are in the care of Bienestar Familiar (Colombia's Child Protective Services). Eighty-five percent of those rescued were females. Some of the victims were allegedly drugged with ecstasy and cocaine.
During the takedown, one 11-year-old girl broke down in tears thanking the officials who rescued her. She was allegedly sold for $1,000 in U.S. currency since she was a virgin.
"It's unconscionable that people engage in the sexual trafficking of innocent children," said HSI Colombia Attaché Luis Sierra. "Through this successful bilateral operation, the U.S. and Colombia are sending a clear message that we will go to any length to identify and catch the monsters that exploit our vulnerable children."
Women and girls account for 80 percent of the people trafficked across international borders each year, most often for sexual exploitation. In Columbia and many other parts of the world, families submit their own relatives to forced prostitution, benefiting financially from their exploitation and creating a cycle that is difficult to break. Authorities say most are virgins that will have their innocents stripped away because the dollar amount offered is typically much higher.
Breaking Chains and Underground Railroad, both U.S. nonprofit organizations dedicated to eradicating the sexual exploitation of children, assisted with this case. The Colombian Navy and Coast Guard also participated.
HSI encourages the public to report suspected child predators and any suspicious activity through its toll-free Tip Line at 1-866-DHS-2-ICE or by completing its online tip form. Both are staffed around the clock by investigators.