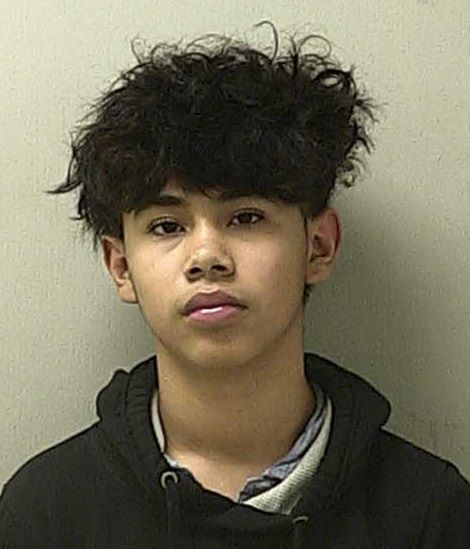 Ocala, Florida — A 15-year-old boy was arrested Monday and charged with multiple felonies after he stole a Chevy Camaro.
The victim reported the car stolen early Monday morning.
The car thief, identified as Carlos Luevano-Velasquez, has stolen the car from the victim's driveway, but later returned it.
The victim told Marion County sheriff's deputies that they knew the car had been stolen because items in the car had been moved and that there was dirt on the floorboard.
A few days earlier, the spare keys to the vehicle had been stolen during a burglary.
Monday night, deputies set up surveillance on the house but were dispatched to another call before they could catch the thief in the act.
A short time later, the victim reported the car stolen.
Deputies located the stolen vehicle at southwest 60th Avenue and State Road 40.
When deputies made contact with Velasquez, who was in possession of the vehicle, they found that he had a loaded semi-automatic 9mm in his waistband.
Velasquez was charged with Grand Theft, Possession of a Weapon/ Ammo by a Convicted Felon, Use or Display of a Weapon during a Felony, Grand Theft of a Motor Vehicle, and Two counts of Burglary of an Unoccupied Conveyance Unarmed.
The investigation revealed that Velasquez had also broken into several other vehicles.
He is being held at the Marion County Sheriff's Office Juvenile Detention Center.
Velasquez has previous felony conviction(s) with seven arrests Since January.