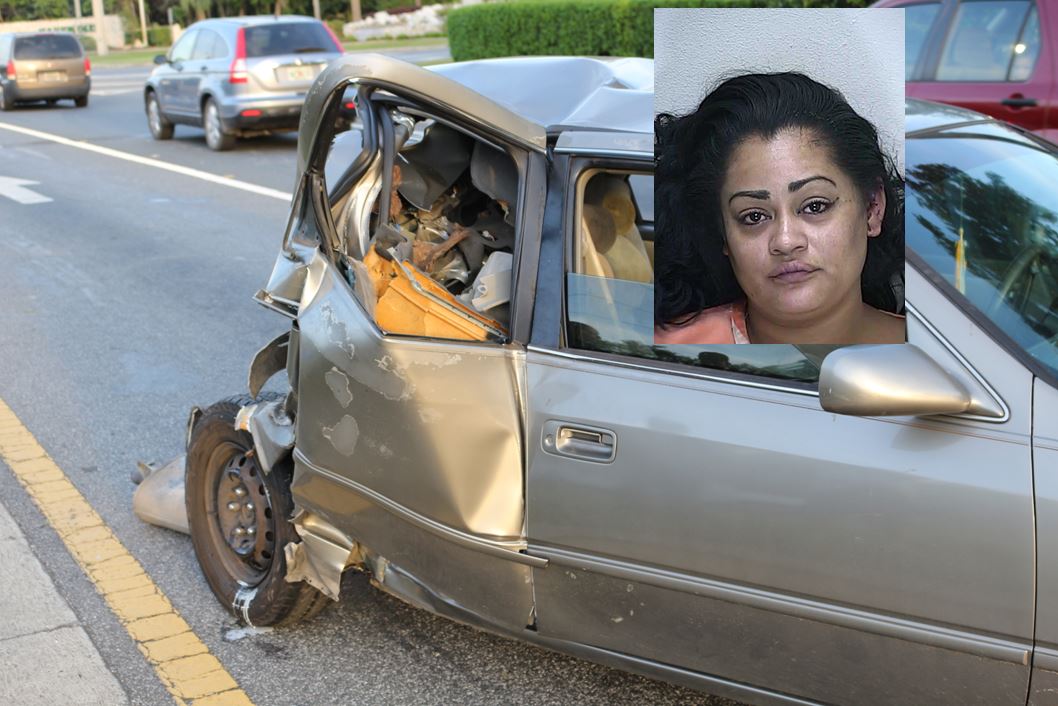 Ocala, Florida — On Friday, Marion County Sheriff's Deputies and Marion County Fire Rescue responded to a two-vehicle crash on County Road 484 east of Marion Oaks Boulevard, just feet from the Marion Oaks entrance.
A 2005 Chevrolet DURAMAX DIESEL 3500 pickup truck, driven by Pedro Gutierrez, 53, of Mexico, was traveling westbound in the outside lane as it approached a 1999 Toyota Camry, driven by Jessica Vega-Lizardi, 37, of Dunnellon.
According to reports, Vega-Lizardi had just started slowing down to stop at a red-light when the front of the pickup truck slammed into the back of the Camry. The impact forced the Camry in a southwesterly direction. It was propelled past the intersection and into the inside eastbound travel lane of oncoming traffic.
According to the Florida Highway Patrol, the lane was free from oncoming traffic as the vehicle came to its final rest.
Prior to the arrival of FHP, the driver of the Camry, Vega-Lizardi, and front passenger, Elixis Cruz, 19, of Dunnellon, were transported by MCFR to Ocala Regional Medical Center where they were treated and later released.
The rear passenger of the Camry, Ashanty Cruz, 12, of Dunnellon, was transported to UF Health Shands Hospital, Gainesville. According to reports, when she awoke she was in shock and didn't immediately remember the accident. As of Saturday, FHP had not received an update on her condition.
Gutierrez was ticketed for following too closely.
Vega-Lizardi was arrested and charged with Driving While License Suspended – Habitual Offender- Felony. She also has previous convictions for Battery on a Law Enforcement Officer and Violation of Probation. She was released on $500 bond.
Marion County sheriff's Deputies kept the scene secure until FHP could arrive.
Both vehicles had to be towed from the scene.