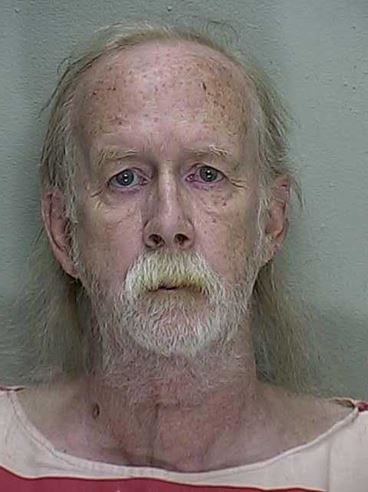 Marion Oaks — The Marion County Sheriff's Office arrested a 69-year-old man Wednesday, after it was reported that he had downloaded child pornography.
Albry Emmons, who lives in the 6900 block of Southwest 132nd Place in Marion Oaks, had been using a Russian website similar to Facebook to download child pornography.
On April 11, 2016, The National Center for Missing and Exploited Children stated that Google had reported a Google Plus user who had uploaded an image of a child which was sexual in nature. The image was titled "Lick." It depicted an adult female with a young male in-between her legs while simulating oral sex.
The IP address traced back to a Brighthouse Networks customer.
During the investigation, investigators subpoenaed Brighthouse Networks and were able to obtain Emmons' address.
On April 22, detectives made contact with Emmons at his home.
Emmons gave detectives consent to search his computer, at which time they discovered multiple files that contained child erotica. Emmons computer was then seized.
On May 2, detectives obtained a search warrant for the computer and found 20 files that depicted children — both male and female — in various sexual manners.
Emmons was arrested and charged with 20 counts of Possession of Child Pornography.
He is being held on a $100,000 bond.
Google is one of law enforcement's largest informants when it comes to illegal activity on the internet.
Please follow and like us: