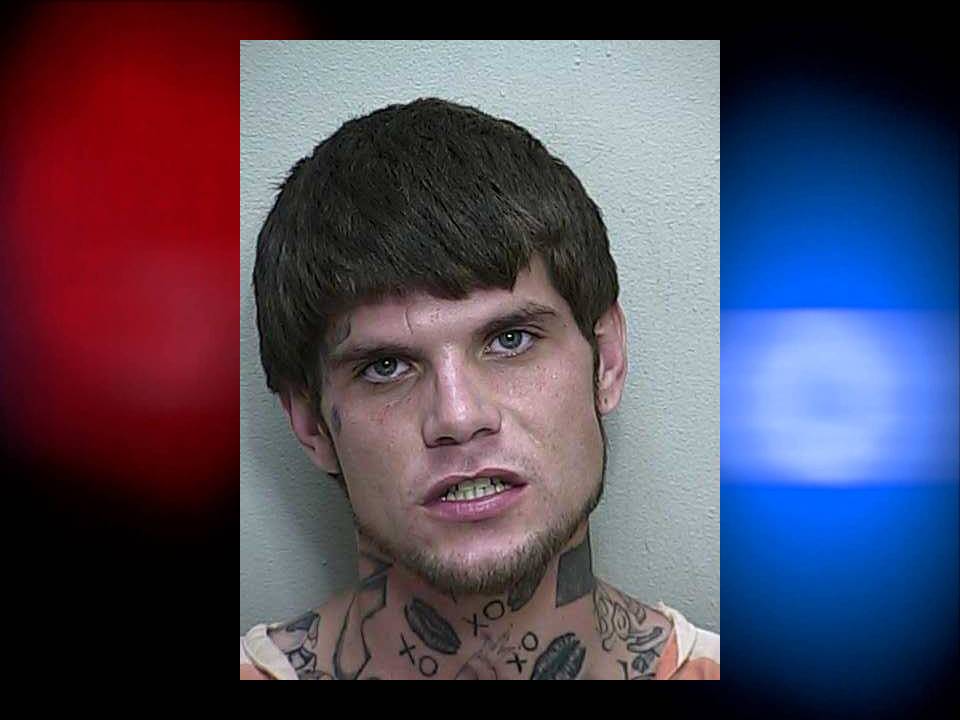 Ocala, Florida — Ocala police arrested a man they say battered his wife after she refused to let him drive her vehicle.
While babysitting a friend's child, James Taylor, 25, asked his wife (victim) to step outside. Once outside, Taylor asked the victim if he could to use her car, which she refused.
Police said the victim told Taylor that since his driver's license is currently suspended she did not want him driving her car.
According to reports, Taylor then became angry. The victim stated that Taylor put his hand over her mouth, bit her under her right eye, and then punched her in the eye.
The victim said that when Taylor saw her eye was swelling, he hugged her, told her he was sorry, and that she needed to stop crying. However, when his wife would not stop crying, Taylor punched her in the chin.
To escape the situation, the victim told Taylor she was leaving to pick up the friend who she was babysitting for.
Approximately 10 minutes later, Taylor sent his wife a text message that read, "If you tell anyone I will kill your family." He then texted her a picture of a silver handgun.
According to police, the victim is pregnant with Taylor's child.
Taylor was arrested and charged with Aggravated Battery on a Pregnant Female.
Taylor has previous arrests for Battery by Strangulation, Simple Battery, Affray, Violation of Probation (x2), Possession of Marijuana, Trespassing, and Resisting Arrest.
He is being held at the Marion County Jail on a $10,000 bond.
Please follow and like us: