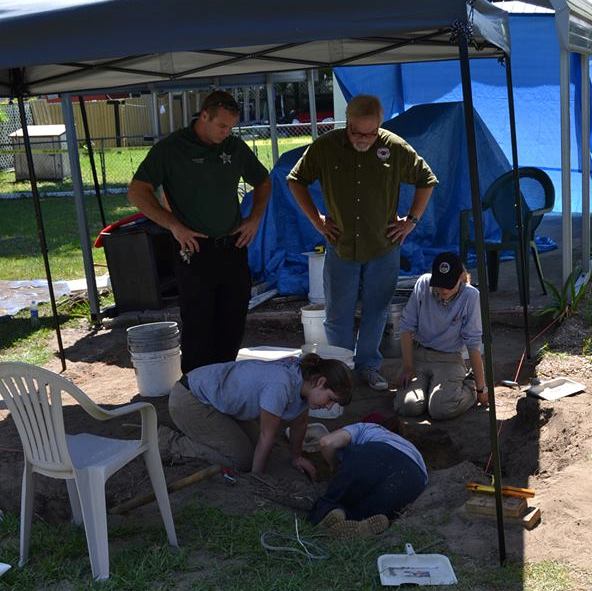 Ocala, Florida — The Marion County Sheriff's Office is currently investigating a possible unreported homicide that occurred at 3070 SW 89 Place in the year 2000. Information was given to the sheriff's department two months ago concerning Jerry Chirstilaw, who has not been seen since 2000.
The preliminary investigation has revealed that Chirstilaw died during a domestic dispute and was buried in the backyard where the family previously lived.
A family member of Chirstilaw was able to respond to the location with permission from the new homeowner and pinpoint the possible burial site for investigators to search.
Today, investigators, with the assistance of the Medical Examiner and representatives from the University of Florida C.A. Pounds Lab, found what is believed to be human remains.
Following an excavation of the area, detectives will try to determine if the remains are in fact that of Jerry Chirstilaw. Investigators will also be looking for the person responsible for his death.
Investigators are currently pursuing leads on a person of interest regarding the death of Chirstilaw.
No one has seen Chirstilaw since 2000, when he was 72, however the man's Social Security checks were being received and cashed by someone.
Chirstilaw's family has not lived at the residence since 2001 and a missing persons report was never filed for Christilaw.
The investigation will resume on Thursday, May 22, 2014.
Please follow and like us: