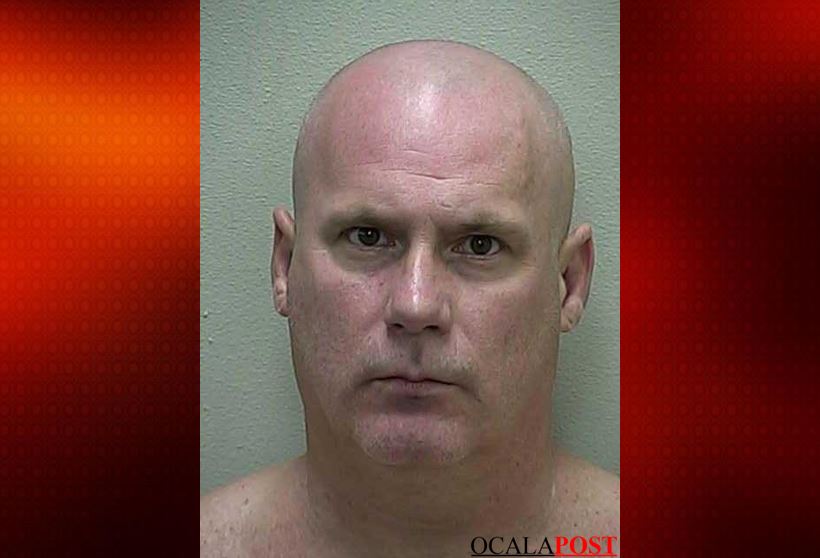 Ocala, Florida — An unidentified source from Munroe Regional Medical Center reported that a woman had been battered over the weekend.
The Marion County Sheriff's Office says that when the deputy arrived at the hospital, he learned that the female is eight months pregnant.
The victim stated that she and Ronald Antasek Jr, 47, had been arguing when things turned physical.
According to the arrest affidavit, Antasek pushed the female through a wall, which caused significant damage to the drywall.
The victim then fell to the floor, at which time Antasek "cocked" his leg back and kicked the victim in the stomach several times.
Following the altercation, the victim began to pack her suitcase so she could leave the situation and stay with her mother.
According to the victim, Antasek became irate when he saw her packing up her belongings. She said he threw things, and then all of a sudden, punched her in the face two times — with a closed fist.
The victim ran to her car in an attempt to leave, but Antasek pulled his vehicle behind hers and blocked her from leaving.
Deputies said that Antasek then entered the passenger side of the victim's vehicle, yelled at her, and punched her in the face with a closed fist.
Antasek then exited the victim's vehicle to move his car. At that time, the victim sped off and drove straight to the hospital.
The victim suffered swelling and bruising to her stomach, face, and her lip, which was lacerated.
Antasek denied that he had attacked the victim. Instead, he said she was the one who had been physical with him.
He was arrested and charged with Aggravated Battery-Offender Knew/should have Known Victim was Pregnant.
Antasek was released from jail on September 12, just one day after he was arrested and charged with Domestic Battery by Strangulation and Tampering with a Victim.
He is currently being held without bond.
It was not clear if the September case involved the same victim.
The victim's fetus is being closely monitored.
Please follow and like us: