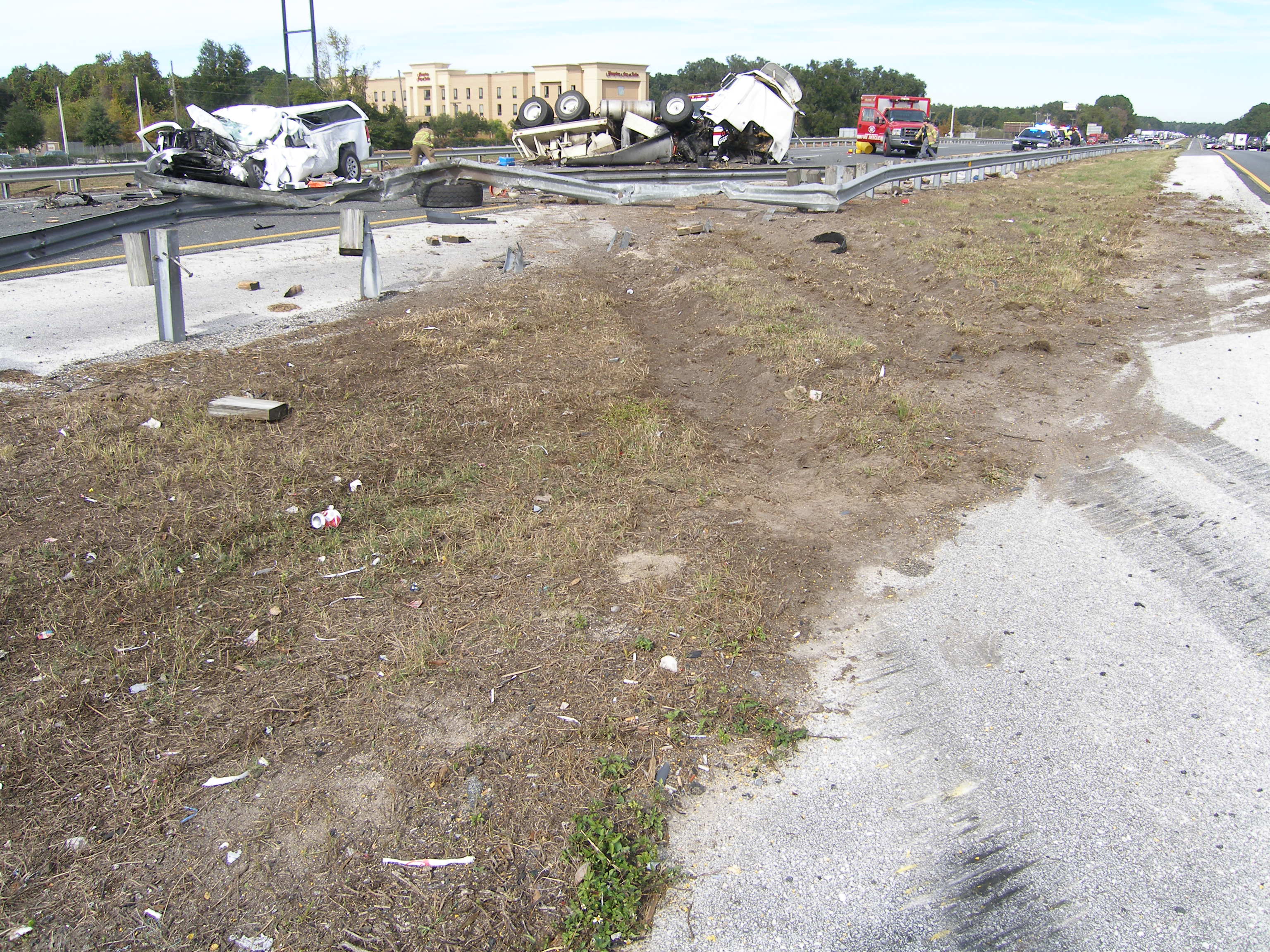 Ocala, Florida — The Florida Highway Patrol is investigating a fatal crash, which occurred on southbound Interstate 75 (I-75) in the area of the 341/342 mile marker.
One man seriously injured and a man and woman were killed in the accident.
According to FHP, a semi was in the northbound outside lane on I-75 when one of the front tires blew out, causing the driver to lose control.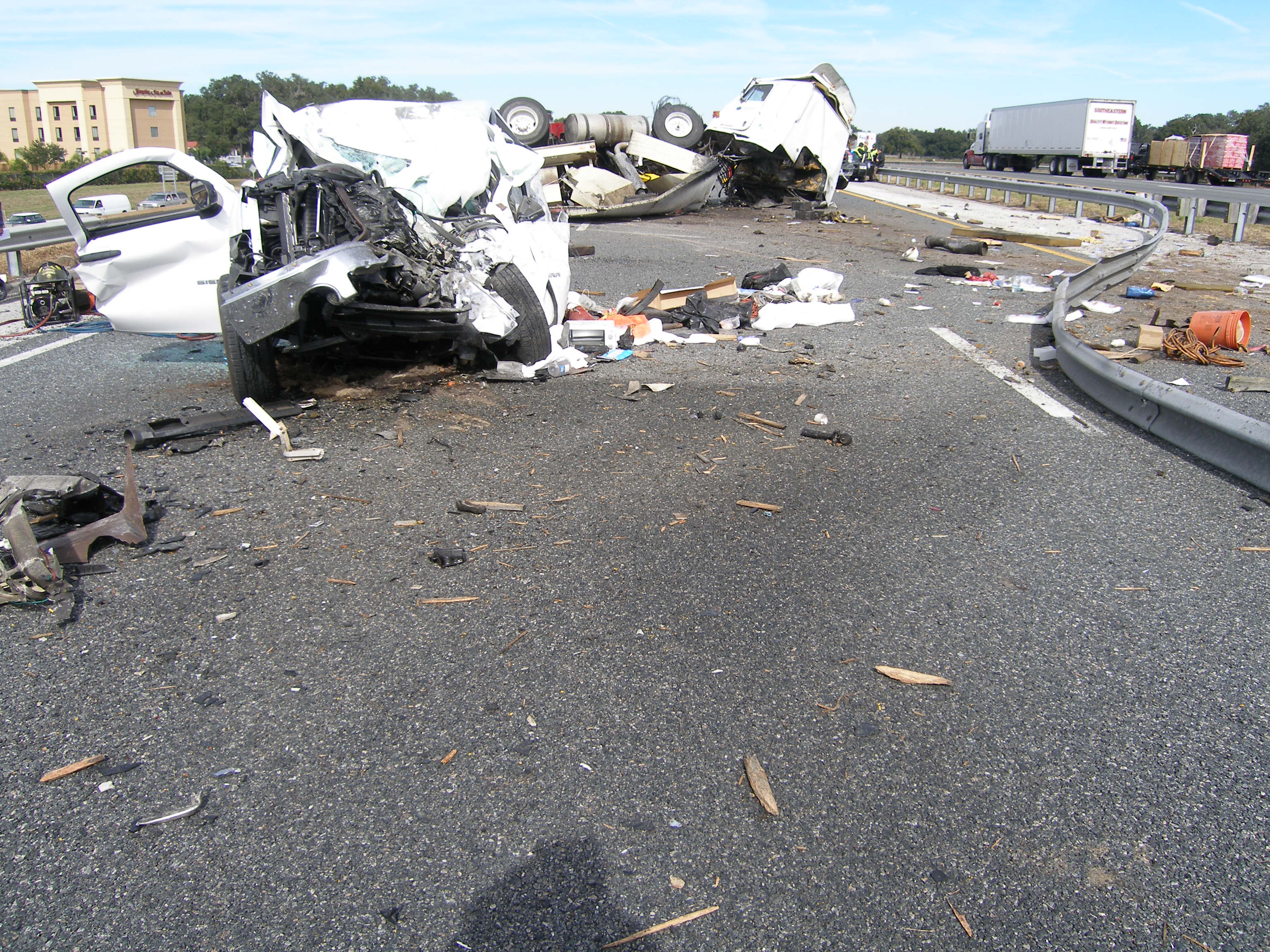 An FHP spokesperson said the semi crashed though a guardrail, went through the median, and into the path of southbound traffic. The semi then smashed into a pickup truck in the inside lane, killing both the driver and passenger of the pickup.
The semi driver, James Philip Handley, 68, of Orlando was thrown from the semi. He was taken to a local hospital and is listed in critical condition. Kenneth Lee Cohan, 53, and his wife, Jay Anna Cohan, 63, of Long Key, were driving the pickup truck. They were pronounced deceased at the scene.
All three southbound lanes were blocked for six hours while traffic was directed off the interstate at Exit 341, which is the County Road 484 Belleview exit. Traffic was backed up for eight miles.
All lanes of traffic reopened shortly after 3 p.m.
The 911 call came it at 9:32 a.m.
We will update you as more details come in.
[Last updated at 3:11 p.m. November 21, 2014.]
Please follow and like us: