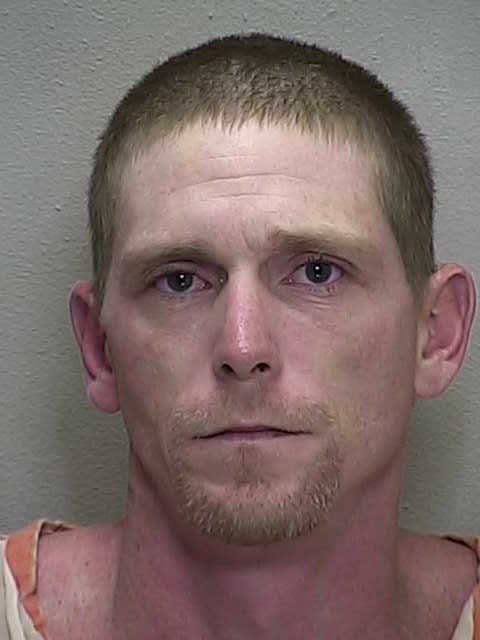 Andrew William Roberts, 32, of Fort McCoy has been charged with molestation after being accused of having inappropriate contact with a minor.
The victim reported that Andrew Roberts had watched her take a shower, grabbed her vaginal area over her clothing, and touched her breast on different occasions. Investigators interviewed the victim on July 11, 2013, at Kimberly's Center in Ocala where she stated that Roberts had touched her breast and buttock area over her clothing, on several occasions.
Andrew Roberts was interviewed about the incidents on August 14, 2013, which was recorded on digital video and placed into evidence. During the interview Roberts denied ever touching the victim inappropriately.
On September 3, 2013, investigators interviewed Roberts again; this interview was also recorded on digital video and placed into evidence. During this interview he was questioned about specific conduct or contact with the victim.
Roberts denied having sex, skin to skin contact, watching her naked, or sexually penetrating the victim in any way. He added that he had not seen the girl naked since he changed her diaper when she was a toddler.
He admitted that he had patted her butt and pinched her breast in a playing nature as she was walking by in the living room, but it was not in any way for sexual gratification.
Roberts was already in the Marion County Jail on a $10,000 bond for a charge relating to lewd and lascivious battery on another victim when she was 15-years-old.
On September 11, 2013, Roberts received a new charge of Lewd and Lascivious Molestation and was given an additional $25,000 bond.
Detectives are asking anyone with information about Roberts' contact with children please call (352) 368-3545. You can give an anonymous tip to Crime Stoppers of Marion County at (352) 368-STOP or (352) 368-7867. Text tips to 274637 using keyword 368STOP.
Please follow and like us: